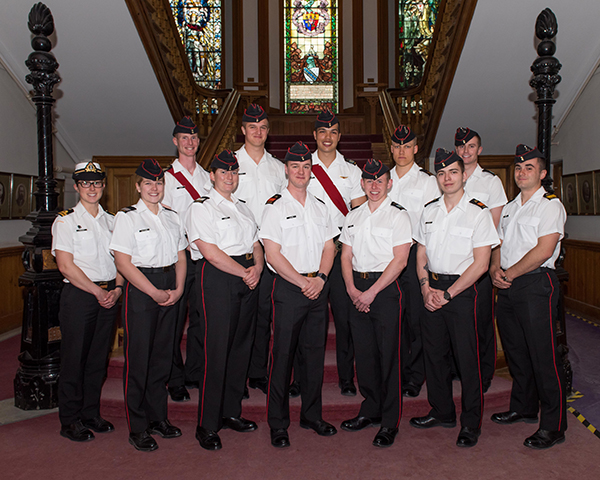 The crew representing the Canadian Armed Forces (CAF) is comprised of Officer Cadets, women and men, from the Royal Military College of Canada (RMC), and also a few recent graduates of the College.
The CAF crew includes highly-motivated members representing all three services, and are energetic and ready to prove themselves on the River Thames this summer. RMC coaches Paul Overvelde and Stephen Lutz are in charge of training the team members in advance of The King's Cup.
During the fall rowing season, the RMC crew annually competes against some of the top civilian universities in Canada.