The Padres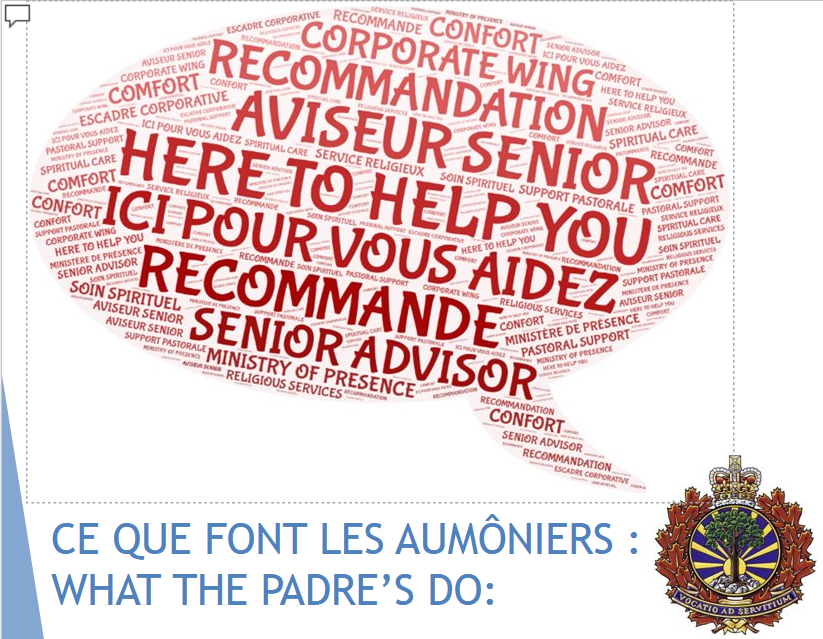 Here to help you
Comfort
Corporate Wing
Ministry of presence
Pastoral support
Recommendation
Religious services
Senior Advisor
Spiritual care
Everyone can visit a padre
Padres solve problems such as:
Grief and bereavement
Illness (of self or loved ones)
Family Problems
Addictions
Suicidal ideations
Life Transitions
The need for a listening ear
Spiritual questions
Referral to other Professionals 
A group of trained, supervised non-professionals whose purpose is to improve human connectedness on a day-to-day basis through a set of behaviours and attitudes they use with their peers.
Their mission
Observe
Confirm
Take Action
Seek Backup
Hopefully, formation will take place in October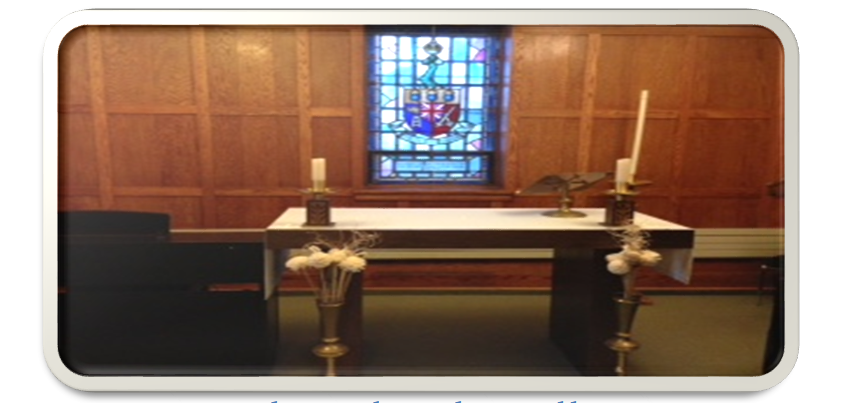 Located on 3rd floor Yeo Hall, the Protestant Chapel provides members with services on Sundays and the chapel is available at any time as a place to meditate and pray. 
Roman Catholic Chapel - Yeo Hall 305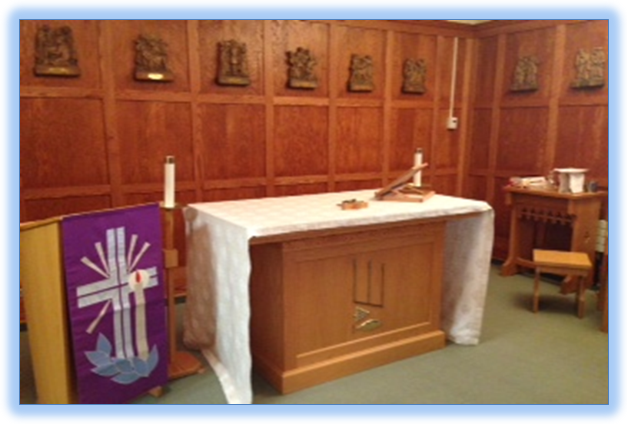 Roman Catholic Chapel is located on 3rd floor Yeo Hall, provides members and DND employees with Roman Catholic Services on Sundays as well as a place to pray and meditate at anytime.  
Serenity Sacred Space - Yeo Hall 305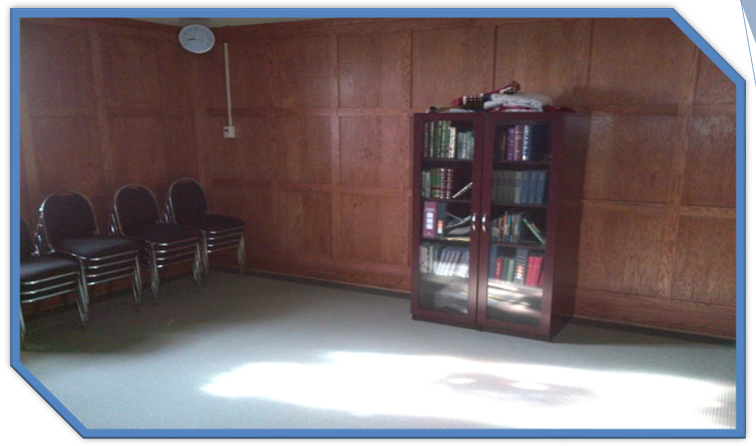 The sacred space located on 3rd floor Yeo Hall, provides Muslim Members as well as DND employees the opportunity and room to meditate and pray, Juma prayers are held every Friday @ 1300 hrs.
10 Secrets to thrive (not only survive) at RMC
Sleep well, eat well and exercise well (All in that order) !​
Control only what you are able to control, the rest is for others to manage.​
Prioritize everything (your studies, relationship with others, your responsibilities, etc.)​
Think before speaking or acting (Does this need to be said, yes or no)? Do I need to do this now or not? Could it wait until later?)​
Be humble, humility is very attractive contrary to popular believe.​
Don't be afraid to ask questions or ask for help, a lack of knowledge or practice will not lead to success.
Learn to laugh at yourself and don't always take yourself so seriously. This is also part of resiliency.​
Adaptability is the secret to a long career in the CAF. Those who are not capable of adapting will not go far.​
Leaders lead by example, don't ask of others what you are not prepare or able to do yourself. Soldiers will follow a person that lead by example with his character & integrity intact.​
Always look for the good in other people. If you spend enough time with them, you will learn that they have good & bad qualities just like you do.