Vision/Mission​
Services​

Learning Commons​
CCMS​
Writing Centre/Math Centre​
Personnel Selection​
SISIP​

External partners​
Additional resources:​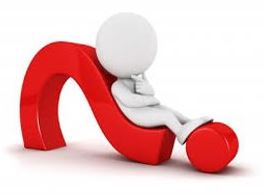 Have questions and you're not sure who you should ask?​
Welcome to the College Success Centre!​
RMC's Success Centre supports members of the RMC community by listening, engaging in problem-solving, providing information and resources and/or referring them to other services that will enable successful outcomes.
Learning Commons​

Seating and tables to facilitate discussion and group work, as well as quiet study areas.​​

CCMS​

Manage conflicts and complaints faster by working with you to meet your personal needs.​
Solve conflict earlier in the complaint process by providing you with support and informal options.​
Gordon Howse, Agent Supervisor, Gordon.Howse@forces.gc.ca.​

Writing Centre/Math Centre​

Academic services for students.​
Contact the Writing Centre and the Math Centre via Moodle.

Personnel Selection​

Capt Brandon Rose, Personnel Selection Officer (PSO)​
Email: Brandon.Rose@forces.gc.ca​

Testing, interviewing, counselling and assessment of service members.​
Advising on the suitability of individual for specific career-related matters.​
Providing educational and career counselling.​
Assist people in beginning a second career within or outside the military.​

SISIP​

Deborah Hoddinott, Financial Counselor​
​Email: Hoddinott.Deborah@cfmws.com​

Providing tailored advice and product solutions that enhance the financial health and security of the members of the CAF Community and their families.​
Health Promotion​

Offer tools, resources, briefings, workshops and campaigns designed to ensure that CAF personnel, their families and civilian personnel alike have the knowledge and abilities to make healthy lifestyle choices.​

Personnel Support Programs (PSP)​

Fitness programming for the CAF.​
Recreational activities for the Defence Team.​

Non-Public Funds (NPF)​

Messes, Chez Brucie and all kinds of fun activities.​

Employee Assistance Program (EAP)​

Provides confidential, voluntary, and neutral support to civilian employees and eligible family members who are experiencing personal or professional difficulties that may have a negative effect on their personal well-being and/or work performance.

Member Assistance Program (MAP)​

A 24 hour, 7 days a week bilingual telephone and face-to-face counselling service that is voluntary, confidential, and available to CAF members and their families who have personal concerns that affect their well-being and/or work performance.​

Health Services​
KMFRC​

Connecting military families to a wide range of programs and services supporting family and community.​

KGLCC (*DWAN only)​ (*courses are free).
 lcc-cac.forces.mil.ca/lcc-cac/en/ncc_home_e.asp

They promote continuous learning within the DND through advisory, career development and training services to members of the Defence team 
Additional Resources / Supports
Canada School of Public Service (CSPS)​

Provides a range of learning activities to build individual and organizational capacity and management excellence within the public service​
Online courses, webinars etc.​
In-class offerings are currently suspended.​
Most courses are free.​

Defence Learning Network (DLN)​

The CAF/DND online learning network.​
Both mandatory and non-mandatory courses.​
Courses are free.