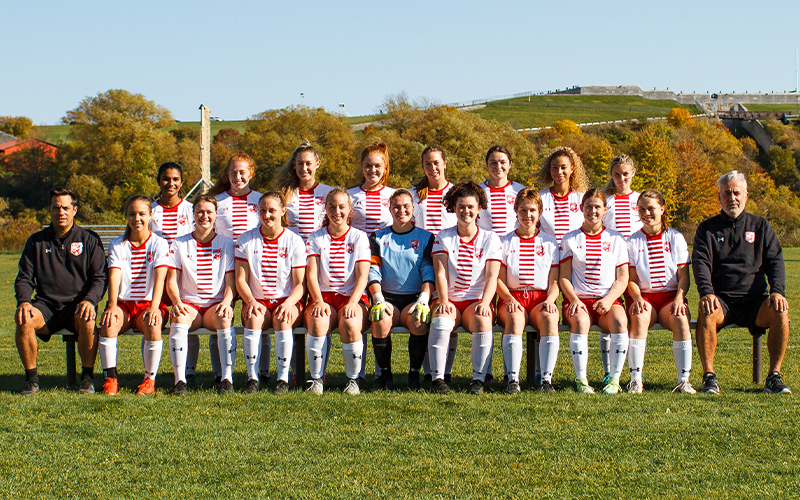 The Varsity Women's Soccer Program at RMC strives for competitive excellence in Ontario University Athletics (OUA) and USPORTS competition. We believe that serious student-athletes possess the ability to balance academics and athletics, as well as demonstrate the leadership skills necessary at RMC. In doing so, you will earn a degree that is rivalled by few universities in Canada.
The underlying objective of the Women's Soccer Program is to significantly contribute in your development for commissioning as an officer in the Canadian Forces. We fulfill this by providing an unparalleled combination of a superb university education, critical leadership experience, high performance varsity sport training and complete second language instruction. If you are a proficient student, have the desire to compete and succeed, and are not afraid of hard work, RMC may be right for you!
The Women's Soccer Program and RMC are open to answer any questions you may have about the opportunity that awaits tomorrow's leaders. If you would like more information about our program, degree options or campus tours, please do not hesitate to contact Chad Beaulieu, Head Coach & Program Coordinator, at (613) 541-6000 extension 3914.
For fundraising information or to donate to the Women's Varsity Soccer program, please contact either