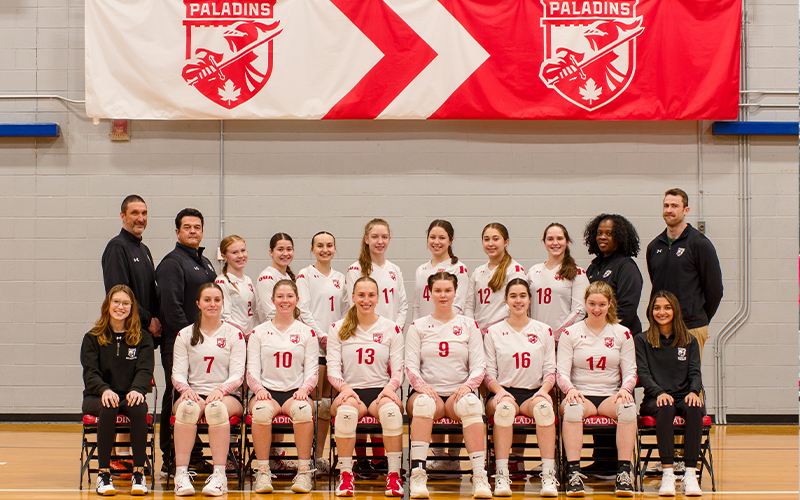 Varsity Women's Volleyball represents part of RMC's new commitment to athletic excellence and we are looking for young women who are both serious students as well as dedicated athletes as we build toward USPORT competition. It would be our goal at RMC for you to commit to becoming the best volleyball player you can be, while constantly striving for excellence in your academic and leadership pursuits. This is what makes our players such tremendous role models, successfully balancing athletics and academics at highly competitive level.
A degree earned at RMC is highly respected throughout the educational and professional communities of Canada and the world, and you would find it a valuable key unlocking many doors to your future. We are always interested in talking with athletes, coaches, and parents about the opportunities for student-athletes at RMC.
If you would like more information about our program or degree options, please do not hesitate to contact Joely Christian, Head Coach at (613) 541-6000 extension 3912.
For fundraising information or to donate to the Women's Varsity Volleyball program, please contact either