By: Lt(N) H. Mooney, CFB Kingston Public Affairs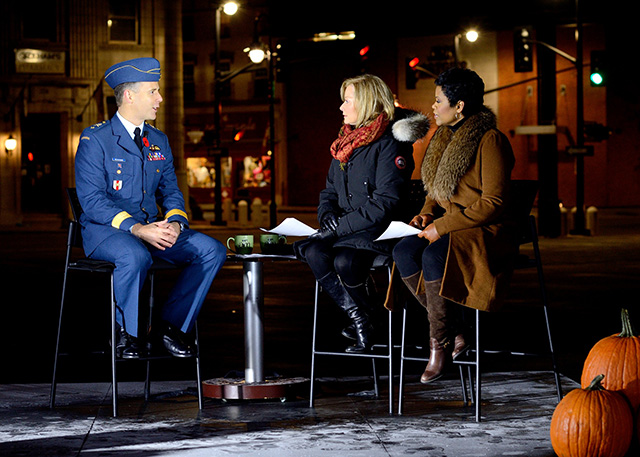 BGen Meinzinger speaks to Canada AM hosts Beverly Thomson and Marci Len on Oct 28.
In the crisp pre-dawn light of October 28th, BGen Meinzinger, Commandant of RMC, joined the hosts of Canada AM in the city hall courtyard for a discussion about the base, RMC and our long relationship with the city of Kingston. Though hosts Beverly Thomson and Marci Ien looked chilly as an early season snowfall dusted the courtyard, they were fascinated to learn about the contribution of the base and RMC to the local economy. Later, two Griffon helicopters from 1 Wing flew past the crowd which had gathered in front of the reporters, and the RMC Band came in and warmed the crowd with their music. The event was a great opportunity to show off our base and college to the rest of our country.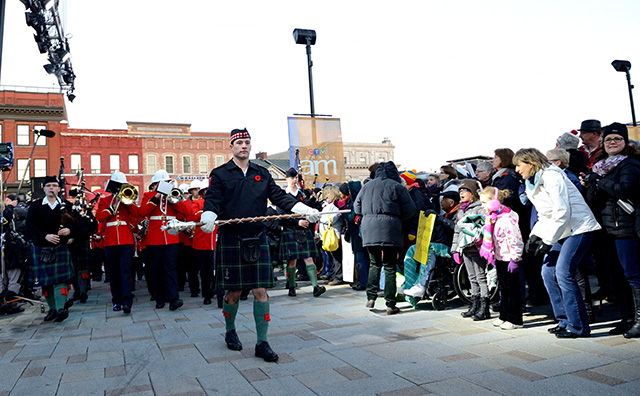 The RMC Band puts on a show for the audience of the special Kingston edition of Canada AM.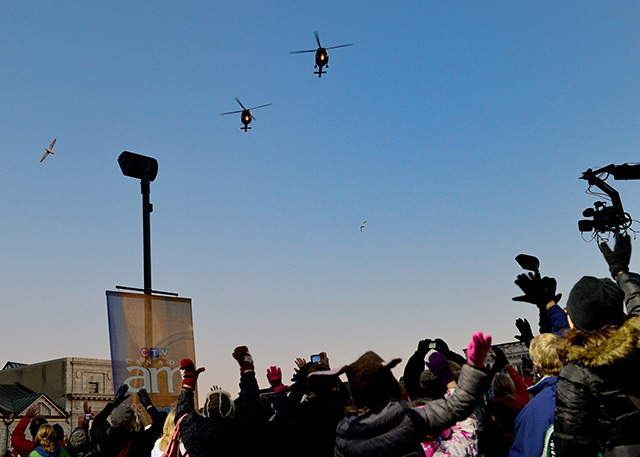 Two Griffons fly past the crowd gathered in front of city hall.