Undergraduate Studies
The duration of the programme of studies at RMC is four years, no matter which degree is sought. However, permission may be granted for a student to repeat not more that one failed year, provided performance in all other areas is highly satisfactory. At RMC the academic programmes in Engineering are normally taught in both the French and English languages. Students who follow a civil engineering programme of study may elect to complete their entire programme, including the Arts and Science components, in either English or French.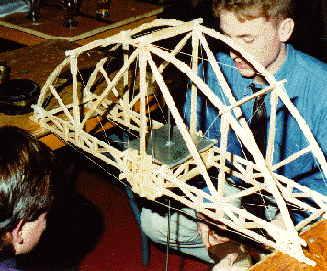 The Engineering programme has a high proportion of time devoted to the Humanities, and Second Language Training is required for all cadets in all four years. Also, Military Psychology and Leadership, Physical Education and Drill are required in all years.
First Year
Students may complete first year in either arts or the General Course. Those who complete the First Year General Course may proceed in Engineering.
Second Year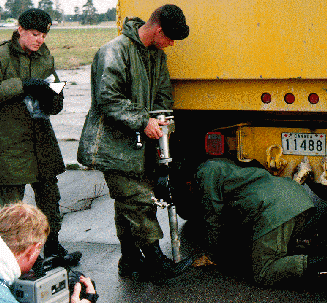 Civil Engineering courses in Second Year include an Introduction to Mechanics of Materials. Students who successfuly complete the Engineering and Honours Science curriculum in Second Year may proceed to Third Year in any course of study for which they qualify.
Third Year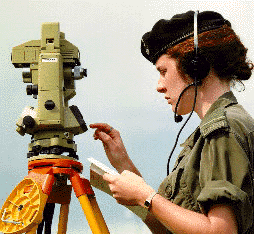 To enter the Third Year Civil Engineering programme at the Royal Military College of Canada, a student must have the approval of the Head of the Department. Third Year Civil Engineering courses include Strength of Materials, Structural Theory, Civil Engineering Analysis, Engineering Surveys and Soil Mechanics. In the Third Year, students complete a two week survey school as well as a third year project at a Canadian Forces Installation.
Fourth Year
Fourth Year Civil Engineering courses include concrete and steel design, foundation design and analysis, transportation studies, advanced structural analysis and environmental assessment.
Courses of Study
GEE231B: Introduction to Mechanics of Materials
GEE235B: Introduction to Earth Sciences
CEE303A: Strength of Materials
CEE305B: Structural Theory
CEE311B: Engineering Materials and Introduction to Steel and Timber Design
CEE317A: Civil Engineering Analysis I
CEE319B: Civil Engineering Analysis II
CEE343A: Hydrology
CEE355A: Soil Mechanics
CEE360A: Geomatics I
CEE362B: Geomatics II
CEE363B: Survey Field School
CEE385A: Introduction to Environmental Engineering
CEE387B: Highway Design
CEE403A: Introduction to Concrete and Reinforced Concrete Design
CEE405A: Structural Analysis
CEE415B: Reinforced Concrete Design
CEE417A: Steel Design
CEE443A: Urban Hydraulics
CEE457B: Foundations, Earthworks and Slope Stability
CEE485B: Sanitary and Environmental Engineering
CEE489A: Transportation and Planning
CEE493: Civil Engineering Project