Background
The RMC Green Team provides multidisciplinary environmental and infrastructure support to the Canadian Forces. Our aim is to marry up the subject matter experts who reside at the Royal Military College (RMC) of Canada with the issues and problems facing DND and the CF. To date, we have provided support at over 70 Department of National Defence (DND) sites across Canada.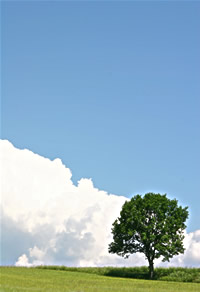 This RMC Green Team was created by Major Nicholas Vlachopoulos in 2005, on the heels of RMC's highly successful Sewage and Water Treatment Plant Optimization Program (ST/WTPOP). These efforts at the Bases and Wings resulted in improved performance and brought effluents better into compliance with federal, provincial and local guidelines and objectives. The program saved an estimated $12M in capital costs and $385K in annual operating costs.
Under the Government of Canada's Federal Code of Environmental Stewardship, DND must take all reasonable measures to ensure the protection of the environment. As such, DND has been proactive in developing and implementing environmental initiatives geared towards protecting the environment from the day to day activities of the Canadian Forces. Working within this framework, the RMC Green Team, has been conducting environmental projects at CF Wings and Bases in order to study, assess and address environmental issues common to most Canadian Forces infrastructure installations.
The RMC Green Team continues to provide excellent support to DND and has received many accolades and National Awards for its efforts in promoting DND as a leader with respect to environmental issues amongst other governmental agencies.
The RMC Green Team is also at the forefront of investigating and implementing state of the art sustainable development strategies for the CF and DND.