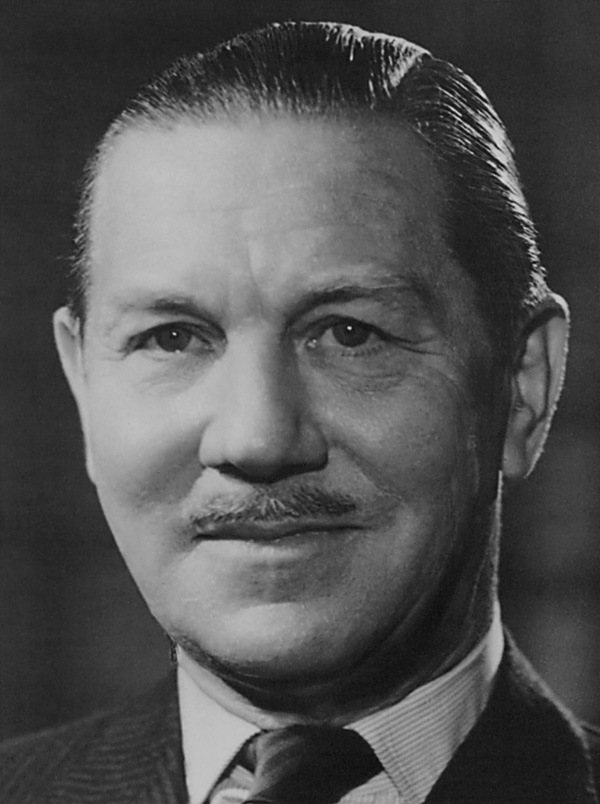 1907 - 2002
Molson came to RMC in 1924. He excelled in sports, playing on the Kingston Juniors team which advanced to the Memorial Cup in 1926. He also played first-string football, made it twice to the Colleges' boxing finals, and was on the track and field team. Upon graduation, the bilingual Molson trained as an accountant at a bank in Paris. He became a Chartered Accountant on his return to Canada.
At the outbreak of WWII, he joined the RCAF, flying 62 missions in the Battle of Britain with the No. 1 Fighter Squadron. Wounded in action, he returned to Canada and served in several positions including command of No. 8 Service Flying Training School in Moncton, N.B., and in the Directorate of Personnel, Air Force Headquarters. In 1946, he was made an Officer of the Order of the British Empire.
In 1948, Molson was named to the McGill University Board of Governors, a position he held for twenty years. In 1953, he was appointed President of Molson Breweries, then Chairman in 1966, and Chairman Emeritus in 1974. During this time, he served on the Board of Directors of a number of Canadian Companies, including the Bank of Montreal and Sun Life Assurance. He served in the Canadian Senate from 1955 to 1993. For almost 50 years, from the reopening of RMC after WW II, Molson and his brewery hosted a Christmas reception for cadets and ex-cadets in the Montreal area.
In 1957, in partnership with his brother, Tom Molson, he purchased the Montreal Canadiens hockey team. As a member of the Board of Governors of the National Hockey League, Molson was instrumental in raising the profile of both the league and his brewing company through sponsorship of the Hockey Night in Canada and La Soirée du Hockey television broadcasts. In 1973, he was inducted into the Hockey Hall of Fame. Molson was made an Officer of the Order of Canada in 1995, and in 2000, he was made an Officer of the Ordre national du Québec.
Plaque inscription:
Athlete, wartime pilot, businessman, statesman, sportsman, philanthropist.