About Us
Have questions and you are not sure who you should ask?
Welcome to the Royal Military College (RMC) Success Centre!
The RMC Success Centre exists to enhance the quality of life on campus for students, faculty, and staff. The Success Centre is a one-stop shop, offering personalized assistance and support with various academic skills, such as time management, motivation, note-taking, and much more. We also collaborate with additional support services such as, Conflict and Complaint Management Services (CCMS), SISIP financial services, Health Promotion, CAF Health Services, and Resilience Plus. We work with every individual closely in order to determine what services would best suit their needs, and we are able to refer individuals to our partners if necessary.
The RMC Success Centre, along with our partners, also help coordinate events and activities for all members of the RMC community such as, providing mental health resources on Bell Let's Talk Day, or bringing in therapy dogs from St. John Ambulance during exams. We are here to help you navigate your path to success!
Our Initiatives
The RMC Success Centre is always working to improve the lives and working environments of  students, faculty, and staff on campus. Below are several projects and initiatives we've either led or assisted with in pursuit of that goal:
Developing a peer-tutoring program that encourages high-performing students to support their peers;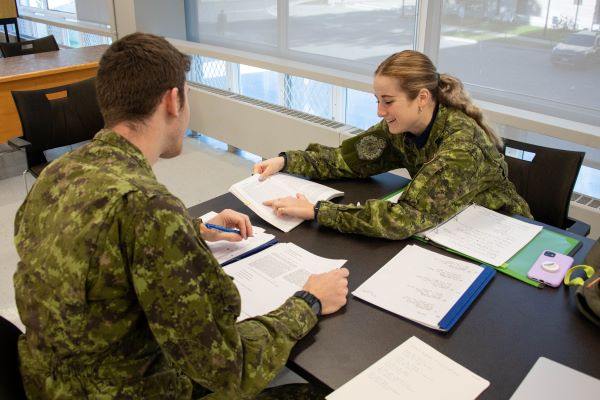 Partnering with instructional designers to develop tutorials on study skills, mental health, academic integrity, and how to excel in an online course; 
Offering one-on-one support for students and staff on topics of time management, academics, healthy living, etc.;  
Providing resources on academics, mental health, and sexual health;
Working alongside other support services to provide fun and relaxing activities during exam season;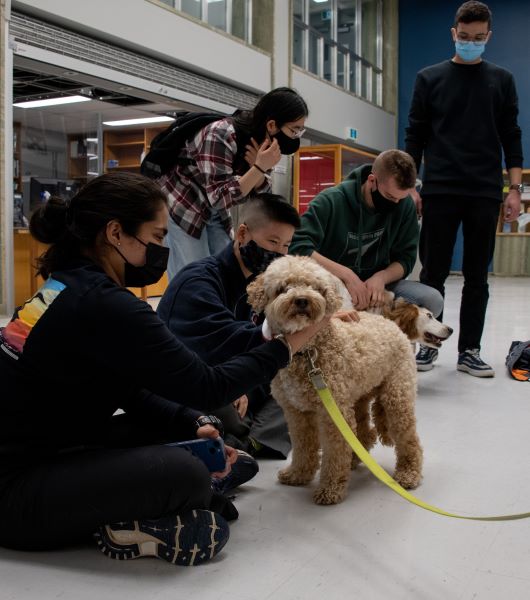 Providing mental health resources and goodie bags during Bell Let's Talk Day;
Coordinating the printing and distribution of the RMC Family Handbook which provides important information to family members of RMC Naval and Officer Cadets;
Partnering with education providers to offer pre-retirement workshops for staff;
Running the Academic Orientation Program which provides first-year students with critical information on transitioning to university life and understanding their new academic environment; 
Publishing a monthly Health and Wellness Bulletin that provides students and staff with information on support services and how to balance work and wellness; and
Partnering with Conflict and Complaint Management Services (CCMS) to help all members of the RMC community manage and resolve conflict.
Where to Find Us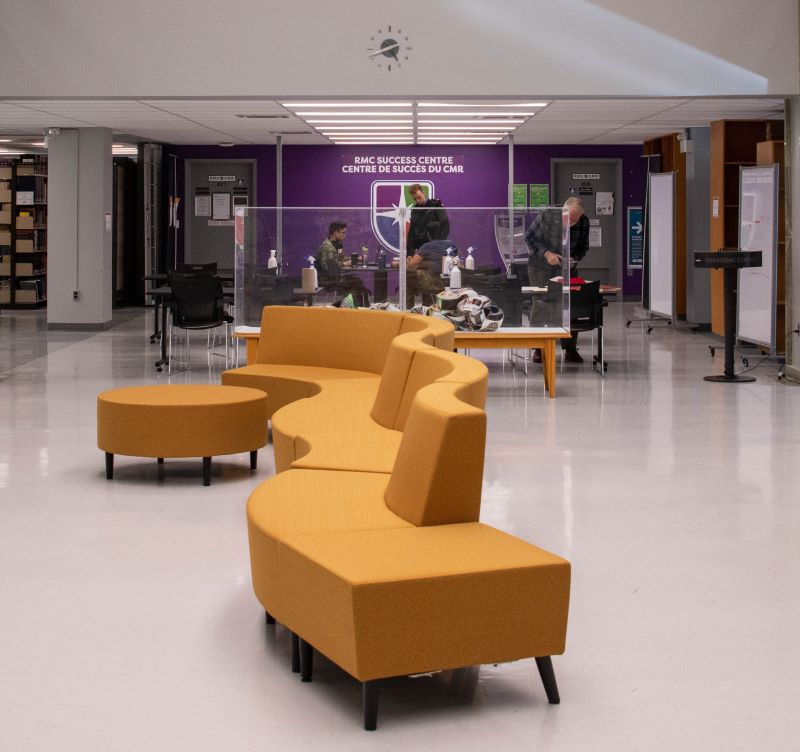 Find us by looking for the purple wall in Massey Library! We are based in offices 107A/B/C.