Dr. Jean-Marc A. Noël BSc., MSc, PhD, Dean of Graduate Studies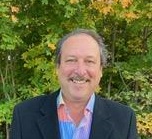 Jean-Marc A. Noël (otherwise known as JM to his colleagues, friends and students) is a professor in the Department of Physics and Space Science at the Royal Military College of Canada (RMC).  Jean-Marc has served in a variety of administrative roles at the College as well as at the national level over the past 20 years.  Prior to his current role as DGS he served as the Chair of the Department of Physics and Space Science, the President of the Canadian Military Colleges Faculty Association, the Co-Chair of the National Joint Council Executive as well as the national bargaining agent representative for the Public Service Health Care Plan. Jean-Marc is a graduate of the Laurentian University (BSc Mathematics and MSc Physics) and the University of Western-Ontario where he obtained his doctorate in Theoretical Physics and Applied Mathematics.  In addition, he has completed programmes in Labour Relations and in Advanced Labour Relations from Queen's University.
Warm welcome to the graduate studies web site at the Royal Military College of Canada.
Whether you are considering joining a graduate program to take your career to the next level, or recently completed your undergraduate studies but feel the need to further your knowledge and intellectual enrichment, I am delighted that you are considering RMC to pursue graduate work or professional development. I have the utmost confidence that you will find here a graduate program that is tailored to your interests and needs. Our graduate programs offering has been growing over the years; we offer more than 27 degrees in Arts, Sciences, and Engineering including Masters and PhDs and 5 Professional and multi-disciplinary degrees that fully meet the appraisal of the Ontario Council of Graduate Studies. With my team of associate Deans and my staff at the Division of Graduate studies and Research, we work closely with program chairs and academic departments, and services across RMC to guide you in a path that supports excellence in graduate education and student success. At RMC, we are proud of our outstanding, widely published faculty who are recognized at the international level and ready to mentor you and share with you their cutting-edge skills and knowledge that will take you to the forefront of leadership of your chosen career. As a graduate student at RMC, whether you are member of the Canadian Armed Forces or Civilian, you will find yourself in a unique federal bilingual environment that is committed to a culture of integrity and commitment to diversity. With our strong and extensive ties with DND, government agencies, academia inside and outside Canada, and its location in the beautiful city of Kingston, RMC offers you an experience that you will cherish with pride for years. If you are committed to or contemplating joining us, I invite you to explore our web pages for details about our programs and state of the art labs, to browse through the list of our resident and adjunct faculty supervisors, and to discover what RMC has to offer in your pursuit of Graduate studies. Graduate work is a unique endeavour and it is an opportunity that will mark your future and I look forward receiving your application to graduate studies at RMC; my staff at the division of graduate studies and research will be more than thrilled to address any question you may have and to help you achieve your graduate studies plan.
Thank you for your interest and hope to see you here at RMC.