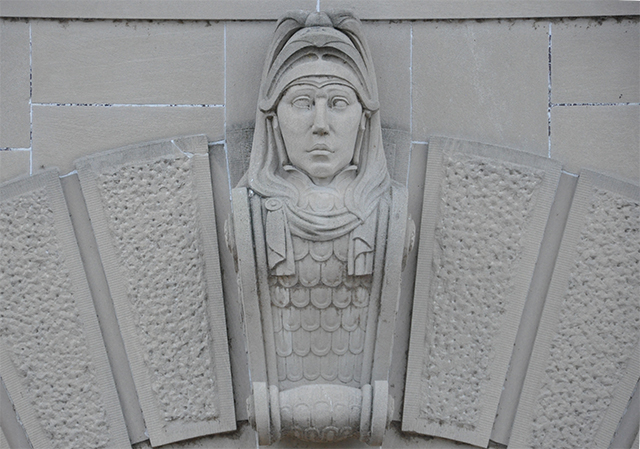 June 25, 2013 marks the 90th Anniversary at a landmark of the Royal Military College of Canada. On 25 June 1923, as part of that year's Graduation Day activities the Governor-General of Canada, His Excellency Viscount Byng, of Vimy, officially laid the cornerstone of the Memorial Arch. Deposited within the stone, in a sealed copper box, were nominal rolls of Cadets and Staff, pamphlets concerning the Arch, the RMC Review of May 1923, Canadian coins and stamps and the Roll of Honour of the College. Designed by architect J. M. Lyle, Esq., of Toronto and funded by the RMC Club of Canada with monies raised from ex-cadets and other friends of the College. The Memorial Arch, which in all its humble grace, stood completed in 1924. The Arch commemorates the ex-cadets who had lost their lives in the
Great War as well as earlier conflicts. The stones around The Arch continue to bear the names of Cadets fallen in conflict, in peacekeeping or fallen to other causes while in service.
As we think of this incredible monument, let's consider our future. The Cadets who come from RMC today will face their challenges with courage and with a sense of pride instilled in them by your ongoing efforts.
"Blowout you bugles over the rich Dead,
There's none of these so lowly or poor of old,
But dying has made us rarer gifts than gold."
"Hark how the drums beat up again for all true soldiers, Gentlemen."
Consider taking the time to visit the Memorial Arch to embrace all that it stands for. Thank you.