Research field: Physical Oceanography
About Me:
I use numerical ocean models to study circulation and transport in lakes and oceans and run simulations on the High Performance Computing Virtual Laboratory at Queens University.
Projects:
RMC SQUID Project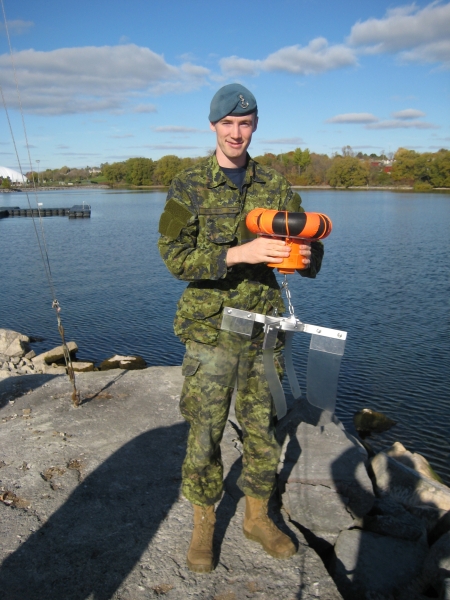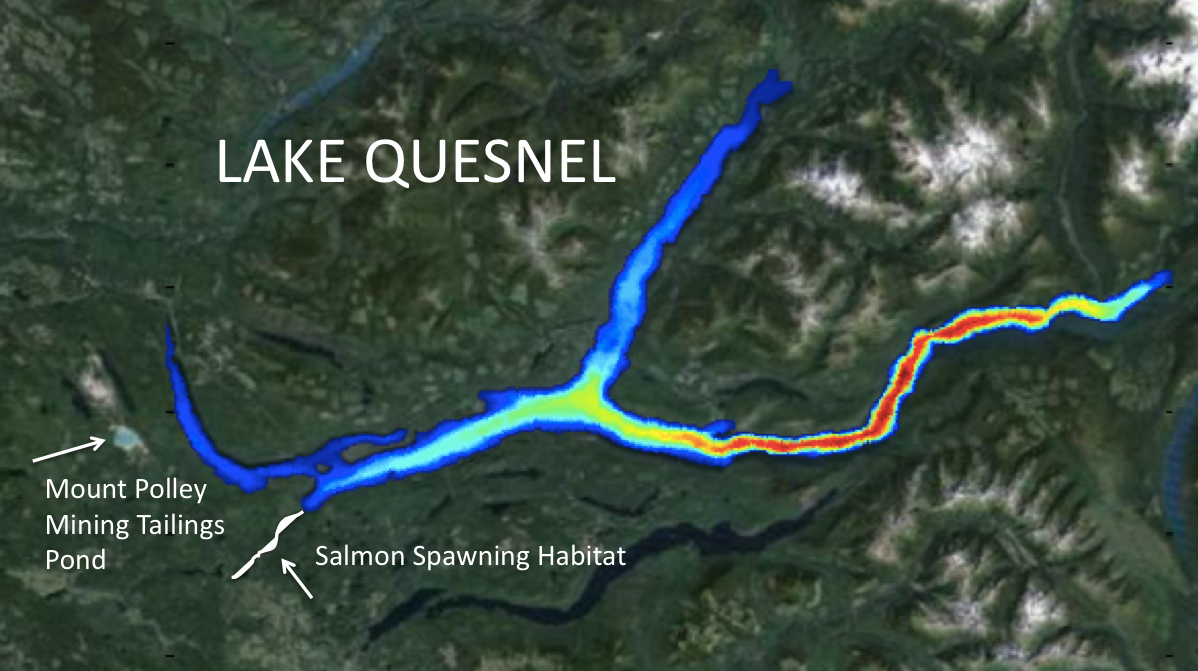 The RMC SQUID (Surface Quinte Unmanned Ideal Drifter) Project. Monitoring the surface circulation in the Bay of Quinte with GPS drifters.
Identifying seiche periods and patterns in Lake Quesnel, B.C to study downstream water transport after the Mount Polley Mine Tailings pond failure.
Looking at long-term temperature trends in the Bay of Quinte, Ontario using the Finite Volume Community Ocean Model.
Studying eddy-generation in the Northeast Pacific using the Parallel Ocean Program.
Mapping out drifter patterns and seasonal and decadal scale physical processes for the Scotian Shelf off the coast of Nova Scotia.
Selected Recent Publications:
Shore, J.A., Snell, P., Mapping the summer 2017 surface water circulation of Picton Bay, ON, Water Quality Research Journal, 2018

Shore, J.A., R. Valipour, E.A. Blukcacz-Richards, 2016. Twenty-eight years of hydrodynamic variability in the Bay of Quinte (ice-free periods of 1979–2006) J. Great Lakes Res., dx.doi.org/10.1016/j.jglr.2016.07.005
Wilson, M. C., J. A. Shore, J.A., Y. R. Rao, 2013. Sensitivity of the simulated Kingston Basin – Lake Ontario summer temperature profile using FVCOM. Atmosphere-Ocean, doi:10.1080/07055900.2013.800017
Nudds, S. H. and J. A. Shore, 2011: Simulated eddy induced vertical velocities in a Gulf of Alaska model. Deep Sea Research Part I, 58(11): 1060-1068.
Shore, J.A., 2009: Modelling the circulation and exchange of Kingston Basin and Lake Ontario with FVCOM. Ocean Modelling, 30(2-3):106-114
Dusini, D. S., D. L. Foster, J. A. Shore and J. Lin: The effect of Lake Erie water level variations on sediment resuspension (Submitted to J. Great Lakes Research Feb. 2006).
Shore, J. A., M. W. Stacey, D. G. Wright: Energy Sources for the Eddy Field in a Numerical Simulation of the Northeast Pacific Ocean (In Preparation for the JGR-Oceans 2006).
Stacey, M.W., J. A. Shore, D. G. Wright K. R. Thompson: Spectral Nudging in an Eddy Permitting Model of the Northeast Pacific Ocean (Accepted JGR-Oceans Feb. 2006).
Greenberg, D.A., J.A. Shore, F.H. Page and M. Dowd, 2005: Modelling Embayments with Drying Intertidal Areas for Application to the Quoddy Region of the Bay of Fundy., Ocean Modelling, 10(1-2), 211-231.
Hannah, C.G., J.A. Shore, J.W. Loder and C.E. Naimie, 2001: Seasonal Circulation on the Central and Western Scotian Shelf. Journal of Physical Oceanography, 31(2), 591-615.
Shore, J.A., C.G. Hannah and J.W. Loder, 2000: Drift pathways on the western Scotian Shelf and its environs. Can. J. Fish. Aquat. Sci., 57(12), 2488-2505.
Hannah, C.G., J.A. Shore, J.W. Loder and C.E. Naimie, 2000: The drift-retention dichotomy on Browns Bank: a model study of interannual variability. Can. J. Fish. Aquat. Sci., 57(12), 2506-2518.
Shackell, N.L., K.T. Frank, B. Petrie, D. Brickman, and J.A. Shore, 1999: Dispersal of early life stage haddock (Melanogrammus aeglefinus) as inferred from the spatial distribution and variability in length-at-age of juveniles. Can. J. Fish. Aquat. Sci., 56 (12): 2350-2361.