Research field: Physical Oceanography
Dr. Shore uses numerical ocean models to study circulation and transport in lakes and oceans and run simulations on the High Performance Computing Virtual Laboratory at Queens University.
Projects:
RMC SQUID Project
The RMC SQUID (Surface Quinte Unmanned Ideal Drifter) Project. Monitoring the surface circulation in the Bay of Quinte with GPS drifters.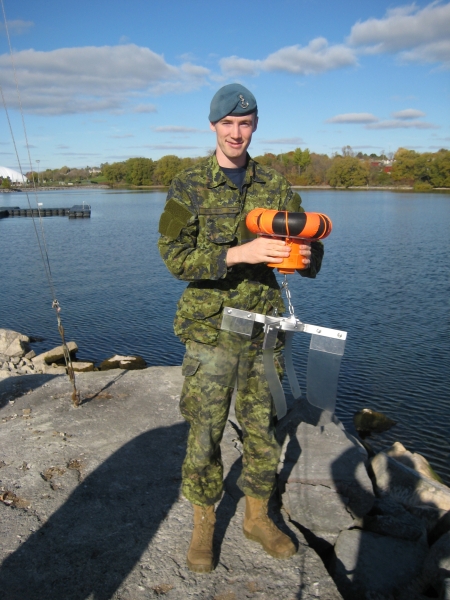 Publications:
Current and Former Students: 
Undergraduate Students

| Name | Year |
| --- | --- |
| Matthew Hagkull | 2022 |
| Jackson Nicholls | 2022 |
| Nichole White | 2021 |
| Joey Salari   | 2021 |
| Harris Cornette | 2020 |
| Matthew Knight | 2019 |
| Nick Uhthoff | 2019 |
| Jacob Millward | 2016 |
| Jeremy Gaulin | 2015 |
| Vanessa Banks | 2014 |
Graduate Students

| Name | Year |
| --- | --- |
| Lt(N) Sarwesh Mali (Ph.D.) | 2022 |
| Miles Wilson (Ph.D.) | 2020 |
| Miles Wilson (M.Sc.) | 2011 |
| Shannon Nudds (M.Sc.) | 2009 |