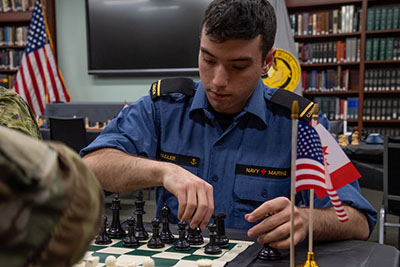 Did you know that chess and military have close ties?
In fact, chess is considered the oldest military war game still played today. 
Chess favors the building of many essential skills in the military, such as analytic thinking, planning, decision making, tactical spirit and perseverance.
The CMCC is open to active or retired Canadian Armed Forces (CAF) members, and active or retired Department of National Defence (DND) civilians and serves as a qualifier for the team of 6 players to represent Canada at the NATO Chess Championship (NCC). Which will be held in Slovenia in September 2023. The CMCC is an official competition under the International Chess Federation (FIDE) and the Chess Federation of Canada (CFC).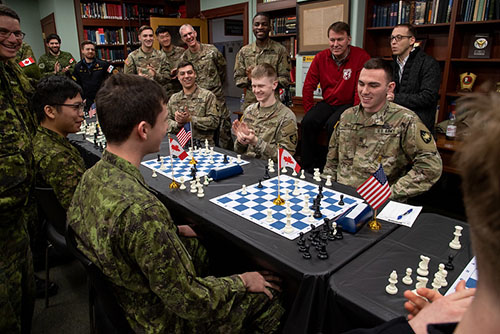 The RMC Chess Club volunteered to host the 13th CMCC in order to allow for maximum participation of the club members. It will be the third time that RMC host the CMCC. The club has been in activity since 2012, and naval/officer cadets have been participating to the annual match with the USMA in West Point, the CMCC, and the NCC.