The Class of 1963, as their gift to the College upon entry into the Old Brigade in 2009, have created and donated to RMC, a Wall of Honour to recognize ex-cadets of the Royal Military Colleges (RMC, RRMC, CMR) and others with College numbers for outstanding achievements and contributions to Canada or the world.
For those honoured in previous years: RMC Wall of Honour Citations
H2652 Honorary Colonel A. Britton Smith, MC, CD, LH, QC, LLD
1920 –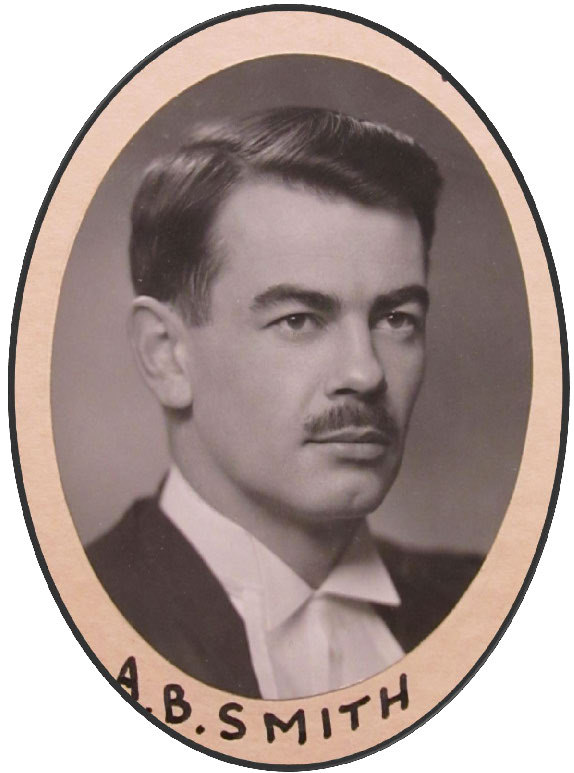 Born in Kingston, Ontario, 'Brit' Smith entered RMC in 1938 and graduated two years later with a commission in the Royal Canadian Artillery. He served with 8th Field Regiment in England, transferring to 4th Field Regiment with which he landed at Normandy in July 1944, as part of 2nd Canadian Infantry Division.
The 2nd Canadian Division was part of LGen Guy Simonds' II Canadian Corps and participated in both the capture of Verrières Ridge during Operation ATLANTIC and the breakup of the German defensive cordon during Operation SPRING. The fight for Verrières Ridge was particularly ferocious. With complete disregard for personal safety, Captain Smith, acting as a Forward Observation Officer (FOO), played a key role in repulsing four enemy attacks. For leadership under fire, he was awarded an immediate Military Cross. During Operation SPRING, he attacked with the Royal Hamilton Light Infantry before being wounded by an anti-tank mine and machine gun fire.
Captain Smith was returned to Canada and hospitalized. During his convalescence, he married Sally Carruthers, his fiancée of four years. Post-war, Brit studied law at Osgoode Hall, and was called to the bar in 1948. He practiced law in Kingston, and was made a Queen's Counsel in 1959.  He received an Honorary Doctor of Laws (LLD) from RMC in 1989 and from Queen's University in 2009.
As a hobby, he engaged in the development of Strathcona Park and other subdivisions and in 1954 incorporated Homestead Land Holdings Limited of which he is still Executive Chairman. Homestead has become one of the three largest residential rental organizations in Canada.
While practising law he joined the Princess of Wales Own Regiment (PWOR) as a company commander until 1954, later serving as the Honorary Lieutenant-Colonel from 1968-74 and as Honorary Colonel until 1985, returning to that appointment from 1992-95. He was an Executive Member of the RMC Club of Canada from 1957 until he became its President in 1983-84. During his term as President, he had Homestead build the new entrance to the College in collaboration with the Club.
In 1949, Brit was elected Kingston alderman, serving three terms.  He acted as chairman of the United Way in 1967 and later became its Honorary Patron. In 2006 he was inducted into the Kingston Business Hall of Fame. He has chaired various fundraising campaigns and received several other awards in recognition of his community activities. He was made a life member of the Law Society of Upper Canada in 1998.
Brit has honoured the past while continuing to promote the future through his writing, including a monograph for Canadian Military History on "A FOO at Troteval Farm: 20-21 July, 1944"; editing Kingston! Oh Kingston!, an anthology about early Kingston; and Legend of the Lake, the story of the building, launching, and foundering of the 22-Gun Brig Sloop Ontario in 1780.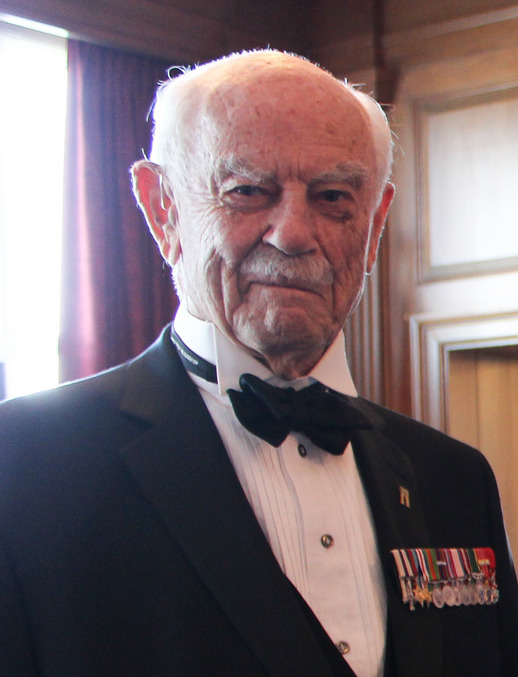 Philanthropic support has been a mainstay of Brit's work over the decades. His professional success enabled him to make multiple major donations through his Foundation, to help causes to which he is committed. Health care, education, diagnostic equipment and research have been causes he has tirelessly promoted and supported financially. He has made major donations to the Kingston Large Venue Entertainment Centre, the Grand Theatre, the Marine Museum of the Great Lakes, the RMC Foundation, the Canadian National Institute for the Blind and numerous other organizations. He provided instrumental support for the building of a Hospice for Kingston, and supplied seed funding in anticipation of the building of a new Museum for RMC. At Queen's University, he funded the Sally Smith Chair in Nursing and chairs in Surgery, Surgical Research and Orthopedic Research as well as providing support for sports.
Brit and his late wife Sally have three children, eight grandchildren and nine great grandchildren. Seven of Sally's uncles graduated from RMC.
Plaque Inscription
Soldier, Entrepreneur, Community Leader, Philanthropist
5576 Honorary Colonel Leonard Gordon Patrick Lee, CM
1938 - 2016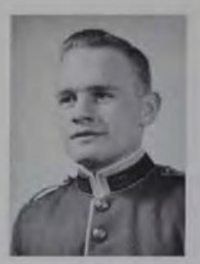 Leonard Lee started life in a log cabin with no running water or electricity in Wadena, Saskatchewan and never forgot those humble roots. Len entered Royal Roads Military College in September 1958 and starred on the senior rugby team.  An aspiring pilot, he was awarded the RCAF Association Award of Merit as the top RCAF cadet in his second year as well as the English prize. At RMC in the fall of 1960, he played football and focussed on his studies in economics.  
Len was slated to be Cadet Wing Commander (CWC) for the 1961-62 year, however, a medical condition developed during training in the summer of 1961 prevented him from pursuing pilot training and the CWC position. That fall, he received an honourable discharge from the Regular Officer Training Plan.
Len then attended Queen's University, graduating in 1963 with a B.Econ (Honours). After a short stint with the Combines Investigation Branch of the Federal Department of Justice, he joined the Department of Trade & Commerce as a Foreign Service Officer. He served four years in Chicago as Vice Consul and Assistant Trade Commissioner followed by two years as Trade Commissioner to Peru.  Len worked with the federal government for a total of 16 years, and was a director of the Canadian Consumers Council and the National Dairy Council of Canada during that time.
In 1978, Len founded Lee Valley Tools Ltd., a Canadian woodworking and gardening tools mail-order business. The company filled a niche for high quality tools in Canada and beyond. In 2017, the business had 500 employees and 18 stores across Canada and made sales throughout the USA and more than a dozen other countries. Len built the company around three guiding principles – integrity, customer satisfaction and customer involvement. He empowered employees to address issues with customers as they saw fit.
In 1985, Len set up Veritas Tools Inc., a world leader in tool design and innovation, as the design and manufacturing arm of Lee Valley Tools. In 2017, it had 250 products and held 100 patents. Len also established Algrove Publishing Limited for the publication of quality woodworking literature, and Canica Design Inc., an innovative medical device company that specialized in designs for the mechanical manipulation of soft tissues, including cleft palates in infants. Len founded another small company, Chestnut Tools, where he loved to research new tools. He became known in the woodworking fraternity as the expert on tool sharpening after publishing his "bible" of the industry, The Complete Guide to Sharpening, which sold more than 100,000 copies world-wide.
Len Lee received the Popular Mechanics Design and Engineering Award in 1992 and an Honorary Doctorate from Carleton University in 1999. In 2003, he was made a Member of the Order of Canada for his success as an entrepreneur.  In 2007, he received an Honorary Doctorate from the Royal Military College of Canada, and in 2011 an Honorary Doctorate from the University of Ottawa. Len is a recipient of the Queen's Golden and Diamond Jubilee Medals and, in 2014, he was inducted into the Hardware and Housewares Industry Hall of Fame. 
Len was appointed Honorary Colonel of 14 Air Maintenance Squadron in 14 Wing, Greenwood, NS, in April 2008. There, he enjoyed time spent with the aircraft technicians.
Len was always very active in not-for-profit associations.  A founding director of the Public Policy Forum, and its Secretary-Treasurer for the first 15 years, he also helped found the Woodworkers Alliance for Rainforest Protection, which became part of the Good Wood Alliance.  He was a national director of the Nature Conservancy of Canada for five years, and it's Vice-Chairman for two years. He was a founding director of the Collegium of Work and Learning, which later became the Learning Partnership.  Len donated the honorariums from his many speaking engagements to charities, including the United Way and the hospital in his adopted hometown of Almonte, Ontario.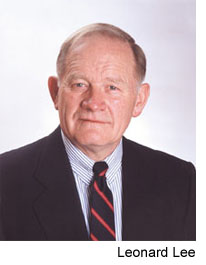 As family man, friend, and volunteer, Len illustrated exceptional qualities that contributed to his success as a businessman. A natural leader who took a keen interest in everyone he met, his optimism, honesty, and especially his sense of humour, were apparent throughout his life.  He valued truth above all.
The company he started part-time from his kitchen table always stayed with him. When he entered the hospital in his final days, after a multi-year struggle with vascular dementia, Len took three items -- a tape measure, gloves and a Lee Valley Tools ball cap.
Len is survived by his wife, Lorraine, sons Robin and James, and four grandchildren.
Plaque Inscription
Entrepreneur, Innovator, Business Leader, Volunteer, Philanthropist