Colonel C.C. Ayotte, CD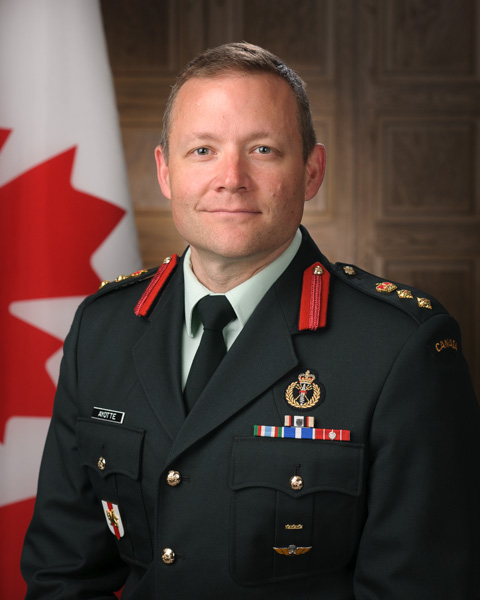 Colonel Ayotte enrolled in the Canadian Armed Forces in 1992 first attending Royal Roads Military College (RRMC), in Victoria, and then graduating from the Royal Military College of Canada (RMC), in Kingston, in 1996 with an undergraduate degree in Chemical and Materials Engineering. Upon completion of Military Engineer training in Chilliwack, he served in 1 CER, CFSME, 2 CER, and finally 4 ESR as the Commanding Officer in 2012.
Colonel Ayotte's international deployments have been to Kosovo with Operation Kinetic in 1999 and Afghanistan under Operation Archer / Enduring Freedom in 2005/06. His extra regimental appointments included service with 1 Cdn Div HQ as the CO DART / J35, Canadian Army HQ as DAS 2, and 4 Cdn Div HQ as the COS.
A graduate of the Australian Command and Staff Course in 2010, Colonel Ayotte has also completed the National Security Programme at CFC in Toronto, he is currently serving as the Director of Cadets at The Royal Military College of Canada.