Colonel P.A. Lockhart, CD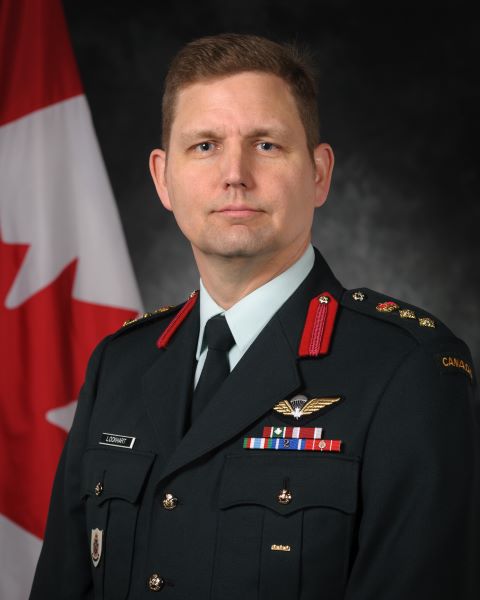 Born and raised in London Ontario, Colonel Lockhart enrolled in the Canadian Armed Forces in 1990, graduated from the Collège Militaire Royal de Saint-Jean (CMR) and joined the Royal Canadian Regiment. He spent 10 years on Regimental Duty split between Second Battalion in Gagetown and primarily Third Battalion in Petawawa. He has served in Bosnia as a rifle platoon commander twice and twice in Afghanistan at the Battalion and Brigade Headquarters level. In 2014 he deployed as the first Chief of Staff, Joint Taskforce Iraq, and returned in 2019 as Deputy Commander Capacity Building of JTF-I, responsible for training and material assistance in the broader middle-east area. Domestically, he deployed on the 1999 Ice Storm as a Company Second in Command, and later was Land Forces Central Area (LFCA) G3 during the peak of the Afghanistan efforts and the G8/G20 Summit. He had the privilege of commanding the Canadian Forces Land Advanced Warfare Centre from 2011 to 2013, guiding the modernization of the Canadian Army's mountaineering, arctic, pathfinder and parachute training programs.
Colonel Lockhart has served as G3 LFCA, J3 Joint Taskforce Central, J3 1st Canadian Division HQ and in many roles in Ottawa, including Executive Assistant to the Vice Chief of the Defence Staff, and Chief of Staff to Chief of Programme. He holds an Honours Degree in Military and Strategic Studies de CMR, and a Masters of Defence Studies from Royal Military College of Canada (RMC) Kingston.
Colonel Lockhart was serving as the Canadian Senior Liaison Officer to US Central Command in Tampa, FL before becoming the Director of Cadets at RMC.
He is married and the couple has two daughters.