The Mobilization of the North American Defence Industry (2022-  )
Thursday 9 March 2023, 17:00-18:30 in Currie Hall 
For those unable to attend in person, the lecture will be broadcast live using Zoom: https://zoom.us/j/99503808749a
The Haycock guest speaker this year is B. Christopher A. Brown.  His lecture will lend insights regarding the intersection of geopolitics, military readiness, and capital markets.
Questions can be directed to Lieutenant-Colonel Andrew Brown at Andrew.Brown@rmc.ca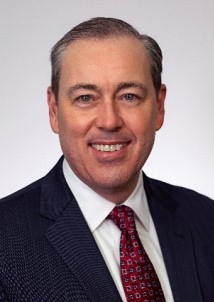 Christopher Brown is Vice President Global Strategy & International Business Development for General Dynamics Land Systems (GDLS). Mr. Brown is a graduate of the War Studies program and he has nearly three decades of defence industry experience with GDLS in various senior executive roles.  As a member of the Canadian Army Reserve for thirty-seven years, Mr. Brown holds the rank of Colonel and is the Commander of 31 Canadian Brigade Group in Southwestern Ontario.