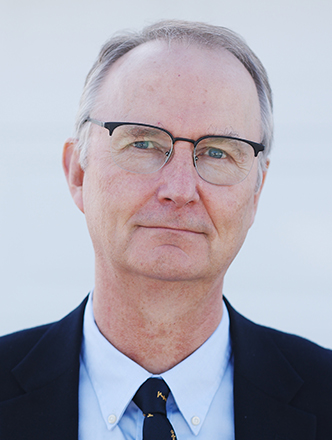 Dr. Philip Bates
Interim Principal
Royal Military College of Canada
PO Box 17000, Station Forces
Kingston, Ontario CANADA
K7K 7B4
Fax: (613) 541-6039
Office: (613) 541-6000 ext. 3880 
Biography
Philip Bates graduated in 1985 with an undergraduate degree in Chemical Engineering from Queen's University in Kingston Ontario.  After graduation, he worked as a product development engineer for Procter & Gamble in Hamilton Ontario.  He then obtained his Master's and PhD degrees in the area of thermoplastic composites at McGill University in Montreal Quebec.  While pursuing graduate studies, Phil worked in the research labs of Vetrotex-St.Gobain in Chambéry France.  Following graduate school, Phil worked as an engineer at Solvay Advanced Polymers in Brussels Belgium. 
In 1996, he took up an academic position in the Department of Chemistry and Chemical Engineering at the Royal Military College of Canada in Kingston Ontario where he became a Professor and later a Canada Research Chair in Polymer Processing and Joining.  He was the Dean of Engineering at RMC from 2010 to 2014.  Following a brief stint as interim-Vice-Principal Research, Phil assumed the role of Vice Principal Academic at RMC from 2015-2022. 
Phil is married to Françoise and they have three adult children and two beagles.