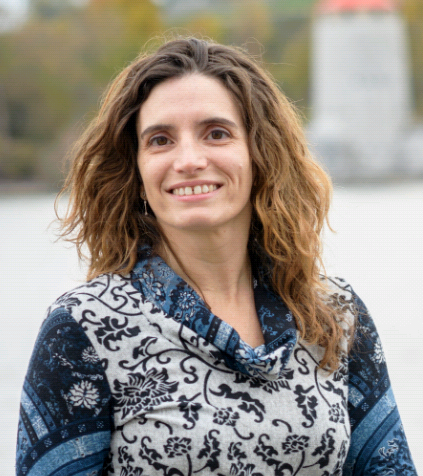 Dr. Cécile Malardier-Jugroot
Interim Principal
Royal Military College of Canada
PO Box 17000, Station Forces
Kingston, Ontario CANADA
K7K 7B4
Fax: (613) 541-6039
Office: (613) 541-6000 ext. 3880 
Prof. Cécile Malardier-Jugroot is the current Interim Principal of the Royal Military College of Canada (RMC). As Interim Principal, she is fully committed to enhancing and promoting RMC's educational and research stature and excellence on the national and international scene.
Dr. Malardier-Jugroot is dedicated to RMC's mission, and to educate officers prepared to excel and lead with distinction. She has held several positions at RMC; recently as the Vice-Principal for Research (2020-2022) as well as Head of Department of Chemistry and Chemical Engineering (2017-2020).  
Dr. Malardier-Jugroot received her PhD from McGill University (Canada) in Materials Science and a BSc from Université Paul Sabatier (France). She held a Postdoctoral Research Fellowship at the University of California at Berkeley (USA) in the field of protein folding and water dynamics before joining RMC as an Assistant Professor in 2007. 
Her research expertise is recognized in the field of nanomaterials for application in targeted drug delivery for cancer treatment, and development of biomimetic nanomaterials as nanoreactors for applications in new energy sources. She has published several journal publications and conference proceedings, and participated in invited talks in national and international conferences. She remains very active on the research front.
Prof. Cécile Malardier-Jugroot is also a very active member of the organizing committee of "Science meets Parliament": a program presented in partnership between the Office of Canada's Chief Science Advisor and the Canadian Science Policy Centre. The program is aimed at strengthening the connections between Canada's scientific and political stakeholders.