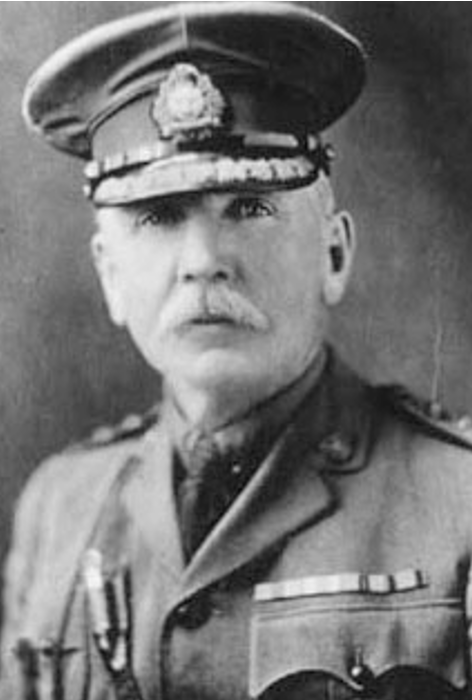 1860 - 1956
Distinguished graduate of the first class of RMC, and member of the Old Eighteen, Perry gained recognition early, winning the Governor General's Gold and Silver Medals, and graduating at the top of his class in 1880.
After two years with the Royal Engineers in England, Perry joined the North West Mounted Police (NWMP) in 1882 at age 22, and served with distinction in the North West Campaign (1885), and thereafter until his retirement in 1922, having fulfilled the office of Commissioner of the NWMP and Royal Canadian Mounted Police (RCMP) for 23 years, the longest serving Commissioner in the police force history. He commanded the NWMP detachment at both Queen Victoria's Diamond Jubilee (1897) and George V's coronation (1919).
In 1919, he amalgamated the Dominion Police Force and the NWMP into the RCMP, extended modern police services throughout Canada, and became a Companion of the Order of St. Michael and St. George. In 1920, he became the Honorary Aide-de-camp to the Governor General. Retiring in 1922, with the rank of Major-General, awarded in recognition of long, outstanding service to Canada, Perry served for many years as Honorary Vice-Patron of the RMC Club. In 1948, at age 88, Perry took the salute of the "New One Hundred", on the reopening of the Royal Military College.
Plaque inscription:
Pioneer leader of the North West Mounted Police and Royal Canadian Mounted Police, and developer of modern police services in Canada.