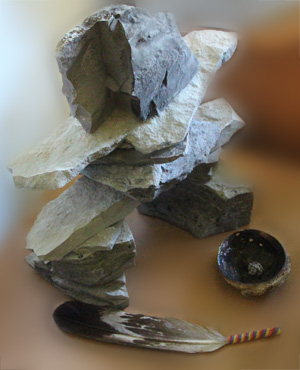 By Officer Cadet Spencer McCulloch, ALOY Cadet
On Thursday, September 16, 2016, the culture room for the Aboriginal Leadership Opportunity Youth (ALOY) program was blessed, acting as a haven and a place for reflection. Amongst the hectic activities and classes to attend at the Royal Military College of Canada, the culture room is dedicated as a place of sanctuary for the ALOY Cadets.
The culture room is a dedicated area where the ALOY Cadets can retreat, self-ponder or just have a good laugh with each other. As an ALOY Cadet myself, I was honoured to be the representative for the Métis nation for the ceremony, alongside Officer Cadets Ottawa and Petagumskum, who were representing the first nations and Inuit respectively.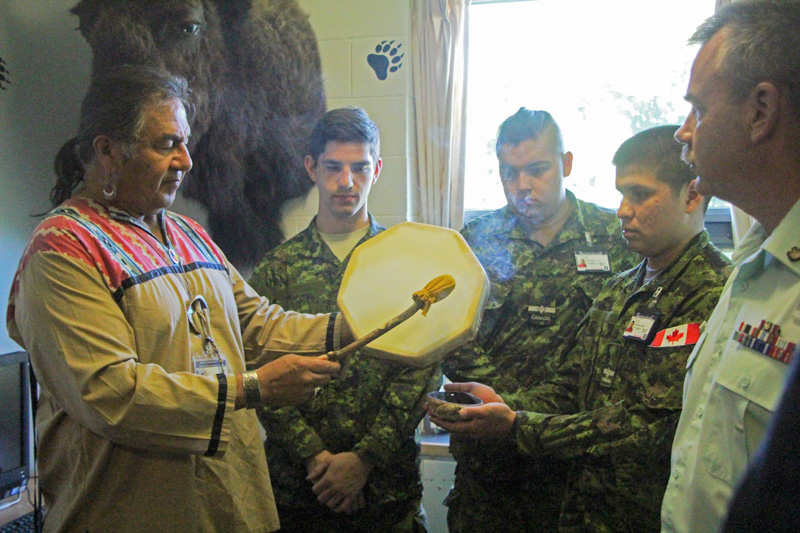 Upon entering the culture room, one is drawn to the magnificent buffalo head hanging on the wall that dominates the various pieces of artwork, each of which represents a different native tribe. The paintings are a unique addition because previous ALOY groups raised enough money to be able to purchase them. On the opposite wall, three posters, graciously donated, hang in tribute to the outstanding aborigines who demonstrated pride and character for their country and people.
Many guests attended the ceremony and it was thrilling for me to witness this significant event while representing my aboriginal background. The attendance demonstrated how many people are supporting us in our journey at RMC, many of whom work in the shadows ensuring the ALOY program is successful. I was privileged to be able to share this special experience with them.
The ALOY Cadets are very grateful and appreciate to have this room and are excited to share it with the next ALOY group and to see what additions they make to it when the time comes.