This past weekend, a group of 10 students from various programs in RMC's Engineering department traveled to the University of Alberta in Edmonton to represent the university at the 2019 Great Northern Concrete Toboggan Race (GNCTR).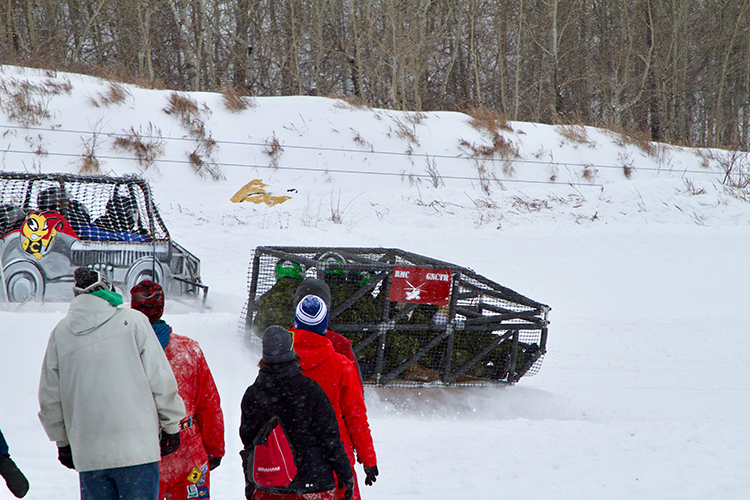 Throughout the competition, the RMC team was recognized for demonstrating an astute knowledge of engineering, an unrivaled work ethic, and a high degree of team cohesion. Additionally, they had the opportunity to apply their classroom knowledge to solve real-world construction problems and to hone professional skills, like presenting and defending their designs.
Since 1974, undergraduate engineering students from all across Canada have gathered once a year in the cold Canadian winter to compete in the 2019 GNCTR. The multi-day event, which is hosted by a different school every year, challenges teams of engineers to design and construct a metal-framed concrete toboggan with the intention of racing the various designs down steep hills. Additionally, the teams must also consider safety factors, braking, weight restrictions, and are encouraged to demonstrate team spirit.
Ultimately, the RMC students' proved that they were up to the challenge. At the end of the event, the RMC team picked up several awards including first place in "concrete representativeness," as well as second place in most improved spirit, braking, and overall performance.