Message from the Commandant
Most RMC employees, staff, and faculty will continue to work from home this summer until the eventual return of students. Others however, including some researchers, cleaning services, training staff, and facilities staff will return to campus voluntarily in coming weeks as preparations begin and support is needed for the resumption of activities. 
If you return, you'll see safety measures implemented across campus. It is not business as usual.
Full details regarding all the safety measures are provided in the new College Standing Order now available online.
Before returning to campus, here's what you should know:
You must complete your COVID-19 Awareness training;
You must read the College Standing Order (CSO) regarding the resumption of activities;
You must know your responsibilities (as outlined in the CSO) and strictly follow access guidelines posted throughout the university;
Masks and personal protective equipment are available in all workplaces as required. Talk to your supervisor;
You shall not report for duty if you have signs or symptoms of COVID-19; and
Managers and supervisors will not compel members of the RMC community to take unnecessary health risks. In consultation with RMC's Unit General safety and Environmental Officer, they are responsible for establishing maximum occupancy for certain rooms (when/where necessary) and determining appropriate public health measure requirements. 
You do not have to return to RMC if you feel unsafe with the Hazard Control Measures that we have been put in place to enable members of the RMC community to return to the peninsula.
Here are a few examples of the control measures you will see.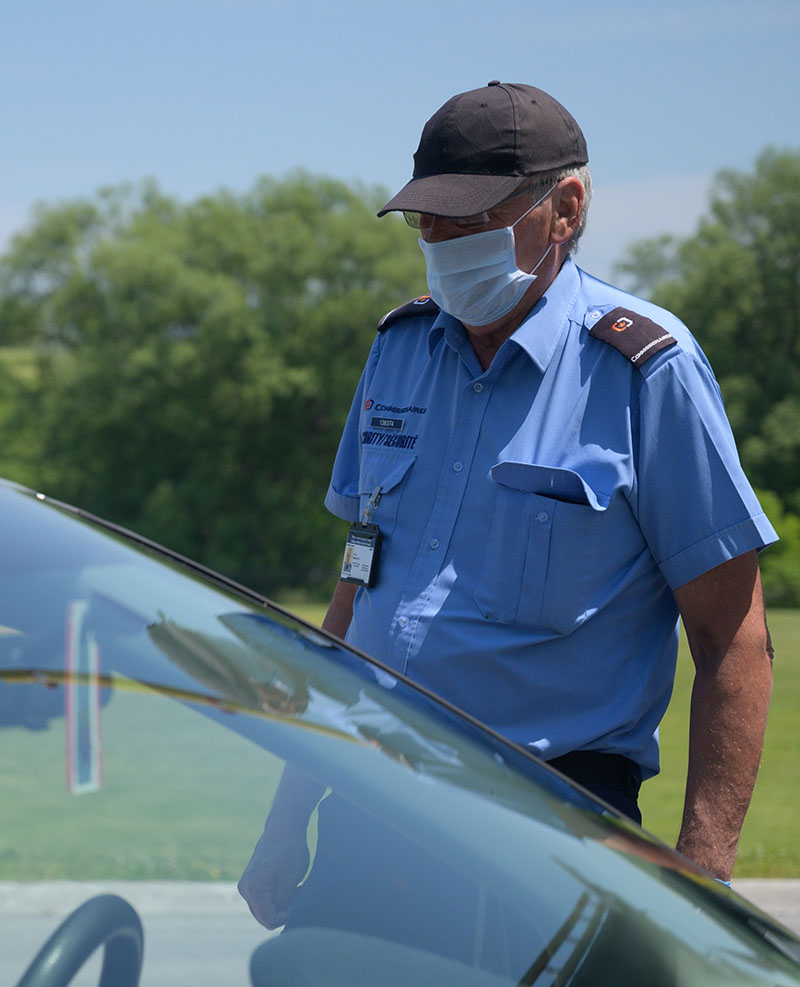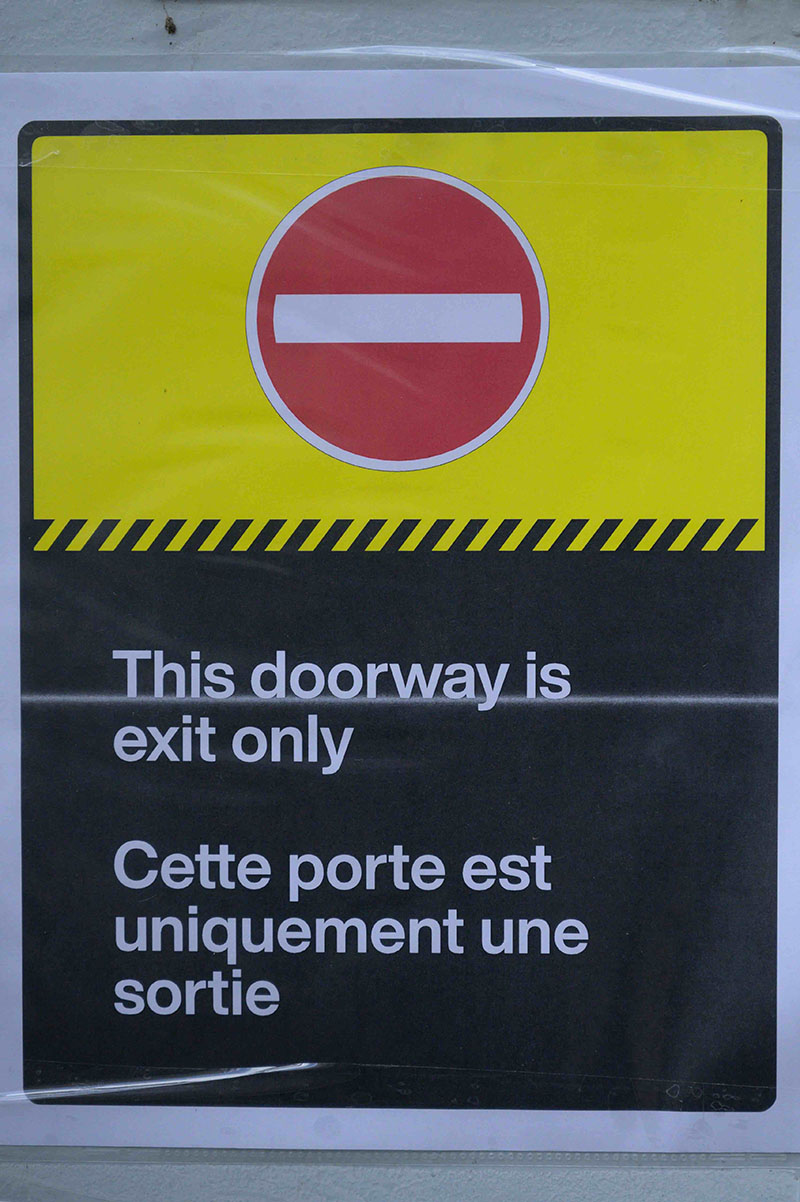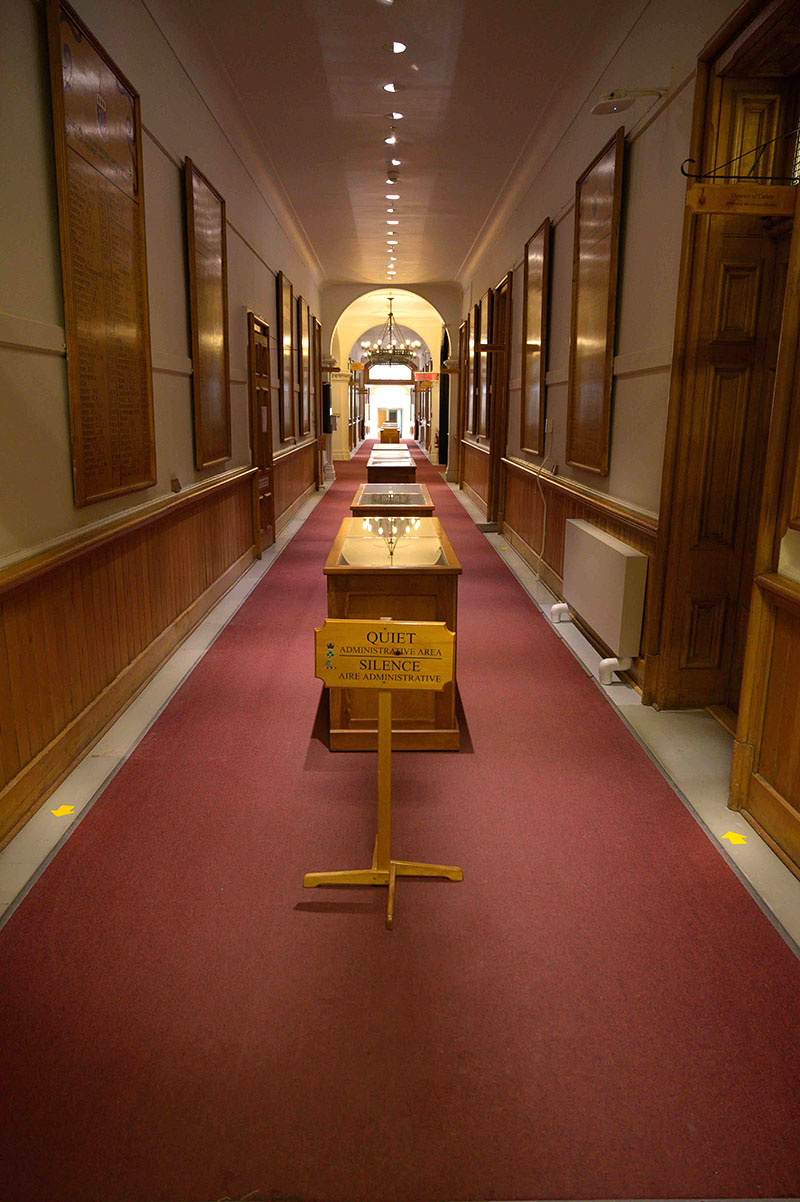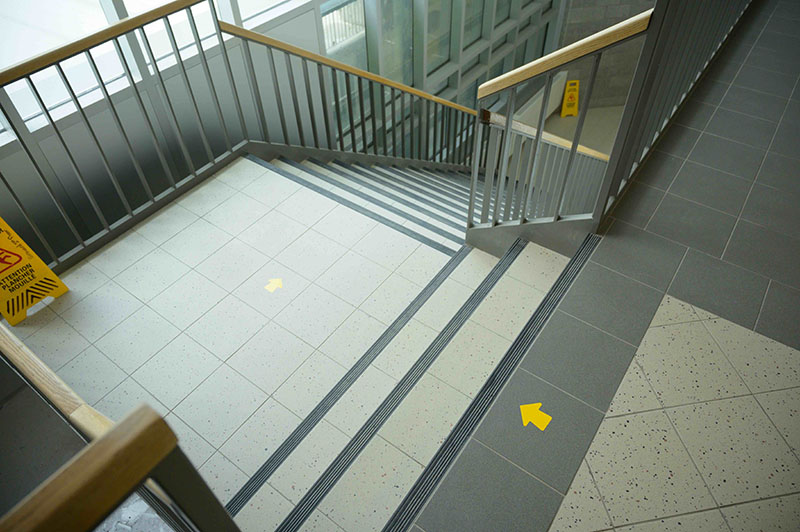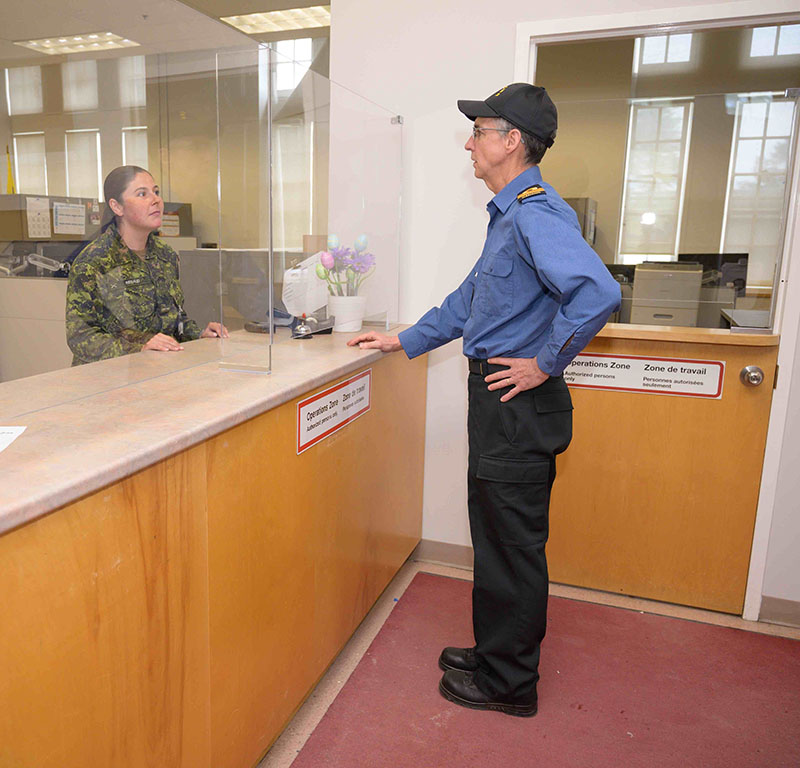 These are just a few of the safety measures now in place on the campus. 
Most importantly, if you have any recommendations regarding safety at RMC and or concerns about public health measures at RMC, I ask that you identify to your supervisor what you think to be an unsafe condition, so that it can be assessed by RMC's Health and Safety Committee. 
It's in everyone's interest to address any safety concerns directly with other members of the campus community.
Your occupational health and safety is of the highest priority to all levels of leadership within RMC. It is imperative the entire RMC community and your families remain healthy and play a leading role in minimizing the spread of COVID-19. We all serve with greater strength when we are trained, properly equipped and have confidence in our ability to work safely in what is now considered a persistent pandemic environment. 
By trusting each other and working together, can we keep our campus safe.