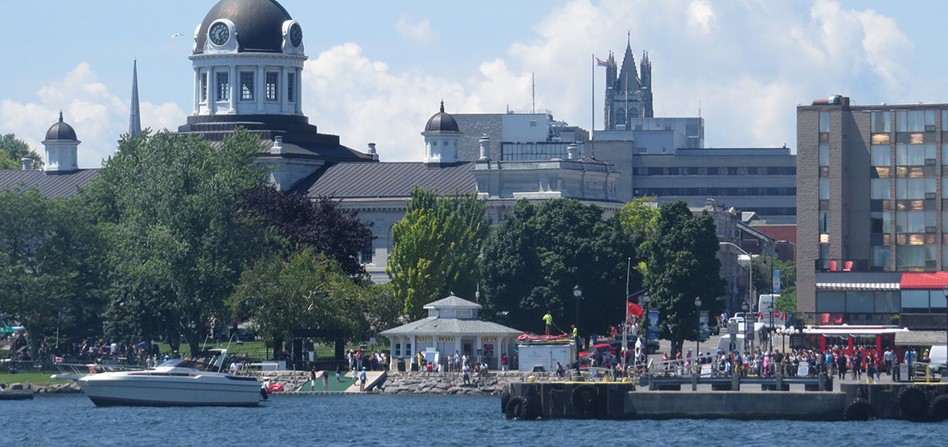 International Student Identity Card (ISIC)
You can now get your ISIC online
Need your ISIC ASAP? Bring your RMC student card and approximately $20.00 to the Society of Graduate & Professional Students (SGPS) at Queen's Main Office, located in the basement of the John Deutsch University Centre (on the northeast corner of University Avenue and Union Street) in room 021.
Career Services
Career services are available for purchase by RMC civilian graduate students through the Queen's Career Services.
Career Center is located at Queen's in Gordon Hall, 74 Union Street.
Services include: job fairs, workshops and one-on-one counselling.
Full details are provided on the Queen's Career Services website.
Housing
Civilian PG students may not stay in any of the on-campus housing
Apartment rentals are available in the downtown area, useful resources are
Bus and Transportation Services
Currently, there is no student discount of transit for RMC students
Bus schedules

The College is served by Route 12 and Route 12A during rush hour

Students with a car can obtain a free parking pass for the College.
Food services
Chez Brucie
Located on the second floor of the Girouard building

Open 08:30 - 13:30
Serves sandwiches, coffee and snacks.
The Canex:
located in the basement of Yeo Hall

Soft drinks and snacks
Open all day
Sells stamps
CIBC ATM.
Senior Staff Mess
Civilian PG students may order take-out from the mess during lunch hours
If students want to stay at the mess to eat they must be suitably dressed

Men: Collared shirt, no sneakers, no denim
Women: Business casual, no denim
Note: black jeans are considered denim
Note: No torn clothing or offensive logos

PG students may purchase a mess membership to receive a discount on food and access to mess events.