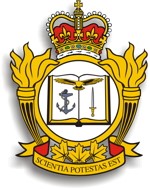 The Master of Defence Studies (MDS) is a professional degree granted by the Royal Military College (RMC) and is only offered to Canadian and foreign senior military officers selected to attend the residential Joint Command and Staff Programme (JCSP) at the Canadian Forces College (CFC) in Toronto, Ontario, Canada.  The MDS is also offered to students who have graduated from the JCSP in the last three years.
If you do not meet these selection criteria, your application to the MDS will not be considered. Please ensure that you meet these selection criteria before you submit your application. 
Should you have any questions pertaining to your eligibility to apply to the MDS, please contact the Canadian Forces College Registrar's office by emailing registrar@cfc.dnd.ca.