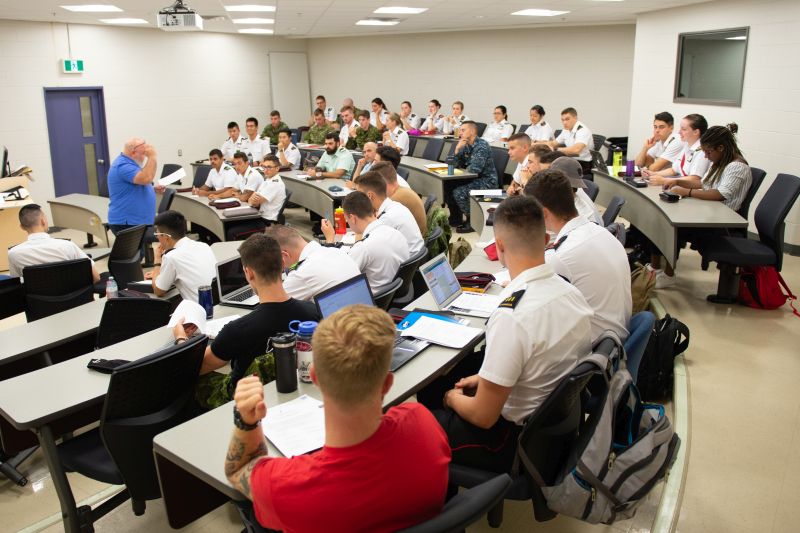 "Where every day begins with a sense of purpose…

and every day ends with a sense of pride"
Since 1876, the Royal Military College of Canada (RMC) has welcomed young Canadians of various cultural backgrounds, enabling them to become strong leaders for the Canadian Armed Forces (CAF) and our nation. As you join RMC, you will embark on an invigorating journey and become a part of a proud heritage.  
An RMC education and military experience will provide you with the professional and intellectual skills necessary to assume the responsibilities and meet the demands of leadership in today's rapidly changing world. A career as an officer in the CAF will offer experiences and challenges that will enable you to maximize your contribution to Canada at home and abroad. Attending RMC is the first step you will take on a path destined for success.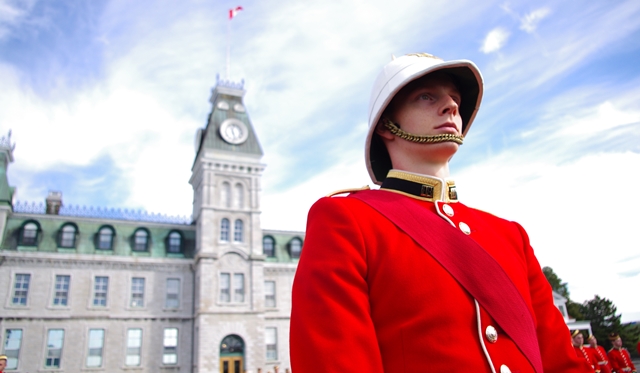 The RMC campus, rich in history, heritage, and tradition, is located on Point Frederick, a small peninsula just to the east of downtown Kingston, Ontario. RMC is situated midway between Toronto and Montreal, and only two hours from Ottawa. This scenic location, at the junction of Lake Ontario and the St. Lawrence River, is of great historic importance. It has been an active military site since 1789 and, during The War of 1812, it served as the major naval station in Upper Canada. Ships of the Royal Navy were built and based here. RMC currently has two National Historic Sites of Canada; the Royal Naval Dockyard, and the Point Frederick buildings. In 1876 RMC opened its doors to the first cadets, making the College Ontario's fifth-oldest university.