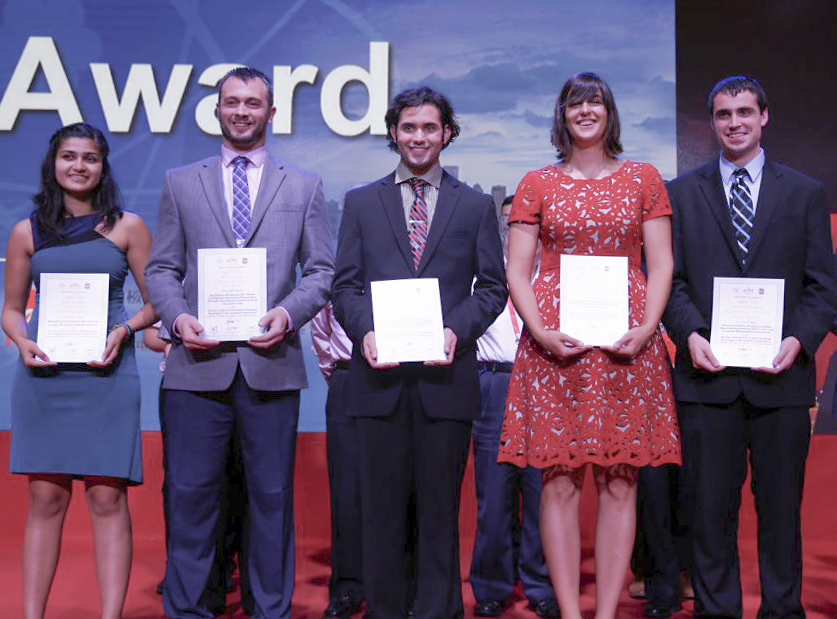 Out of more than 100 selected student papers from across the world, Second-Lieutenant Rabia Soni's technical paper was awarded one of the five "Best Paper" awards at the annual student paper competition, part of the International Conference in Nuclear Engineering (ICONE) 25 conference, July 2-6, 2017. 
ICONE is a prestige nuclear conference.  The ICONE 25 conference was held in Shanghai last week, with more than 1300 attendees.  This year conference was hosted by the American Society of Mechanical Engineers, the China Nuclear Society and the Japan Society of Mechanical Engineers.  There are many other sponsors including the Canadian Nuclear Society.
ICONE hosts an annual student paper competition to encourage active participation and development of future nuclear professionals. High-quality technical papers on various topics of the Nuclear Science and Engineering were first selected for the competition.
This award reflects the high quality and the hard work of our military students. Second-Lieutenant Rabia Soni recently received her Master of Applied Science degree at the 108th Convocation that was held on 18 May 2017.