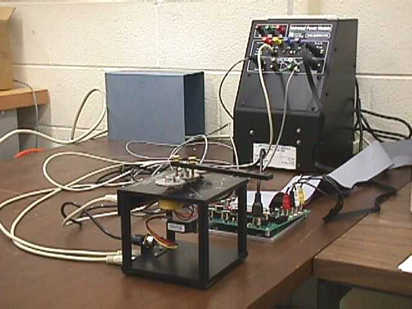 This System used to demonstrate P, PI, PD, and PID controllers as part of the control systems courses in Mechanical Engineering. Students can create a Simulink model of the system and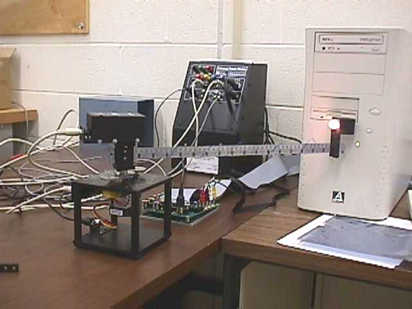 An experimental flexible beam used to study advanced control systems in Active Vibration Control of Flexible Structures. An analog camera is used to measure the deflection by sensing a light source at the tip of the link. The system is built by Quanser Consulting in Hamilton, Ontario, Canada.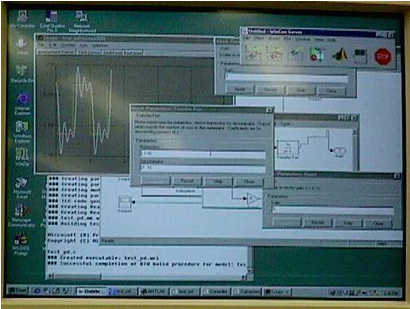 This is the Wincon environment that allows for on line parameters change and for on line monitoring of the different signals in the Simulink diagram. The computer used to run the real time control is a Pentium II 400MHz with 68M of ram. The system runs the latest version of Matlab/Simulink and the Real Time Workshop (RTW).