The Canada Research Chairs Programme (CRCP) is at the centre of a national strategy to make Canada one of the world's top countries in research and development. In 2000, the Government of Canada created a permanent programme to establish 2,000 Canada Research Chairs across nearly 80 participating Canadian universities. The CRCP invests approximately $265 million per year to attract and retain some of the world's most accomplished and promising minds, including five at RMC.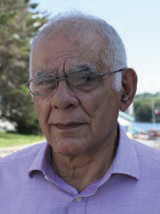 Tier 1 since 2002
Canada Research Chair in Electromagnetic Engineering
Granted by the Natural Sciences and Engineering Research Council
Dr. Antar, from the Department of Electrical and Computer Engineering, is highly distinguished and internationally recognized in the field of Electromagnetic Engineering. His leading edge research explores innovations in microwave and millimeter wave antennas, components and circuits for communication purposes. His research is of vital importance to the training of highly qualified personnel as there is a continuous demand for expertise by Canadian industries and government institutions. Dr. Antar is a Life Fellow of the Institute of Electrical and Electronic Engineers, a Fellow of the Engineering Institute of Canada and a recipient of the Queen's Diamond Jubilee Medal.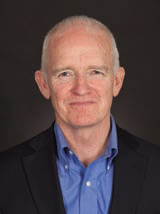 Tier 1 since 2015
Canada Research Chair in War Studies
Granted by the Social Sciences and Humanities Research Council
Dr. Delaney is a former member of the CAF whose lengthy military career included three operational tours. A graduate of RMC, he completed an initial degree in history and later returned to pursue a masters and a doctorate in War Studies. His research focus is coalition warfare, examining how the militaries of the British Empire and Commonwealth educated, trained and equipped themselves to work together during the first half of the twentieth century. With the recent war in Afghanistan, his work is relevant because it expands our understanding of how military coalitions function in war and peace and promises to yield important findings that could inform Canada's future coalition operations.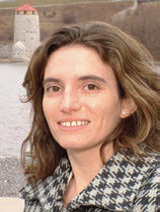 Tier 2 since 2015
Canada Research Chair in Self-assembly and Nanomaterials
Granted by the Natural Sciences and Engineering Research Council
Dr. Cecile Malardier-Jugroot is also a Canada Research Chair emanating from the Department of Chemistry and Chemical Engineering. With a research focus in Self-assembly and Nanomaterials, she aims to deepen her understanding of how polymers (larger molecules composed of many similar subunits bonded together) self-assemble under environmentally friendly conditions. Her research will help develop new avenues for synthesizing nanoreactors, as mimic of efficient biosystems. Her research program takes a multi-pronged approach, combining molecular modeling, synthesis, and experimental characterization methods. This research will lead to improvements in sustainable energy use and provide new, more effective drug delivery systems.