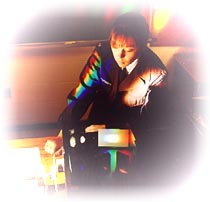 Welcome to the Faculty of Science at the Royal Military College of Canada
The Royal Military College of Canada (RMC) offers Honours and Major programs leading to a Bachelor's (BSc) degree in:
The Honours program is a challenging program that provides a greater depth and breadth of subject material and requires at least a 70% average to graduate in the program.  RMC nominates 12 ROTP graduates every year from Honours programs for direct entry into graduate school at RMC.
A Major program is a challenging program that offers more optional choices and allow combinations of programs to occur. You may be able to graduate with a Double Major in two program areas.  Please contact the respective Departments for possibilities.
NOTE: To Regular Officer Training Plan/Reserve Entry Training Plan/University Training Plan Non-Commissioned Members, (ROTP/UTPNCM/RETP) students at RMC:  There are BSc programs in the Faculty of Science approved for ALL Military Occupational Structure Identification (MOSID) (MOC) groups, except 48 HCA, 72 PSEL, 81 MPO.
Information on Science Programs may be found in the Undergraduate Calendar.
All students normally take an 8 credit common science core (first year )   consisting of:
Calculus
Linear Algebra
Computing Science
Physics
Chemistry
Program specialization occurs upon entry to second year.
Graduate School:
An Honours program or a Major program will provide the academic background for a student to satisfy the application requirements for Graduate School at RMC or at any other Canadian university.
Life Sciences Minor:
The Faculty of Science offers a Life Sciences Minor that consists of eight credits in Biology, Chemistry and Biochemistry that may satisfy the entrance requirements for most medical schools in Canada. (NOTE: the Faculty of Science does NOT offer a Biology Major, but rather offers a number of Biology courses as part of the Chemistry and Life Sciences Program. Students interested in the Program should consult the Department of Chemistry and Chemical Engineering for details.
Science and Arts Major Programmes:
With the permission of the Dean of Arts and the Dean of Science, students may register for inter-faculty Double Major degrees in: Mathematics/Business Administration; Chemistry/Psychology; or Space Science/Military and Strategic Studies. Please contact the respective Departments for possibilities.
Apply Now:
 Academic pre-requisites for entry to the Faculty of Science consist of high school leaving English or French; either Calculus or Finite Mathematics and two of: Biology, Physics, Chemistry or a second Mathematics course. Candidates for the Chemistry Major must have completed high school leaving Chemistry while students wishing to enter the Physics or Space Science major must have completed high school leaving Physics.
Requirements for Entry to a specific degree Program:
For more information, consult the  RMC Calendar
Departments
Undergraduate Advisor: Dr. Cecile Malardier-Jugroot
Undergraduate Advisor for Mathematics:  Dr. Alain Gosselin
Undergraduate Advisor for Computer Science:  Dr. Y. Liang
Undergraduate Advisor: Dr. Gregg Wade