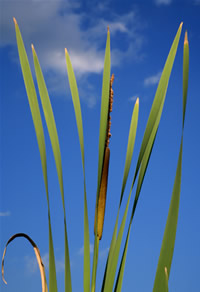 The RMC Green Team and its members have experienced numerous environmental successes, including:
Water Treatment - Support DART find a suitable portable water treatment unit to donate to host countries.
Improving water and wastewater quality, efficiency and capacity through on-site training without major capital expenditures at Canadian Forces facilities.
Green Energy - harnessing natural heat from biological composters to reduce energy costs at CFB Trenton.
Energy Savings - reducing water consumption, waste by-products, downtime and $$$ at CFB Trenton.