Stephen R. Gardiner, CD, BMASc
July 19, 2019
For as long as I can remember, I've had a love for the Military and History. On the rare occasion I was able to weed out a story from my Grandfather from his time with the RCOC or his friend who served with the 1st Hussars, both during the war. It was those stories that solidified my decision to enroll in the military as a Crewman. But through all that time, education was furthest from my mind. It was something I had to tolerate, an obstacle to achieving my goal, or so I thought.
Ultimately it was my future pursuit of an education that eventually caused me to leave the Regular Force. I was able to register at Western for History & Kinesiology and in turn was able to join the P Res, which I thoroughly enjoyed. It was with the Hussars in London that I learned I was eligible to apply to RMC, something I had no idea I could do. So after transferring my credits over I began the long 9 years of part time study with Distance Learning and many phone calls to Brenda Piazza from Saudi Arabia, where I spent much of my time working.
Once I had completed my 3 year BMASc, I believed I was finished school for good, or so I thought. When applying for my Veterans Affairs Canada account I noticed a new program called the Education and Training Benefit Plan. After looking into the plan to see what the requirements were, I applied through VAC to complete the application and registered through the school with the intent of completing my Honours and, with any luck, my Masters. When I registered Brenda stated that I was the first to apply via the new program, so through trial and error and many weeks waiting, we (meaning Brenda) were able to figure out the process and hopefully laid down a path forward for future VAC ETBP students. I would really encourage any Vets who are looking to go back to school to look into the program and take full advantage of the opportunity. It takes nothing but some time to go through the application but the end state could mean everything.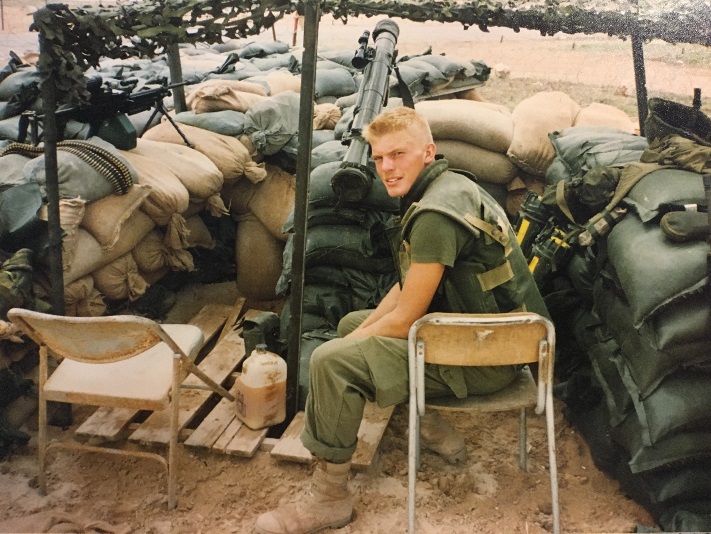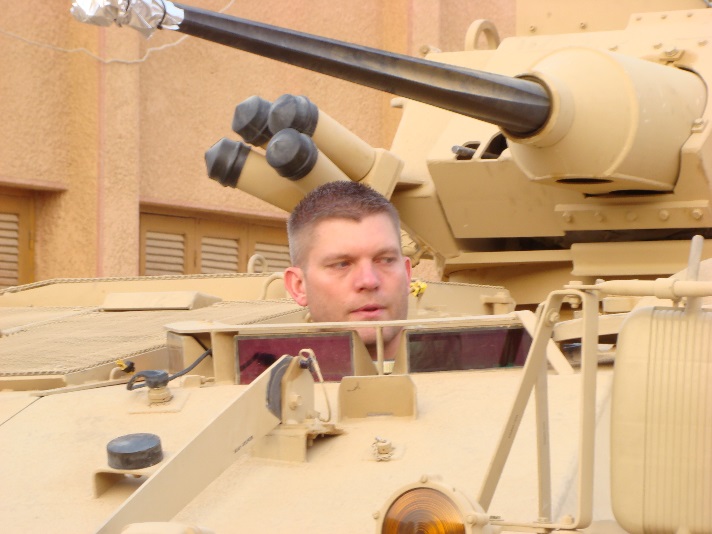 Lieutenant-Colonel Andrew L. Brown, MSM, CD, PhD
23 May 2019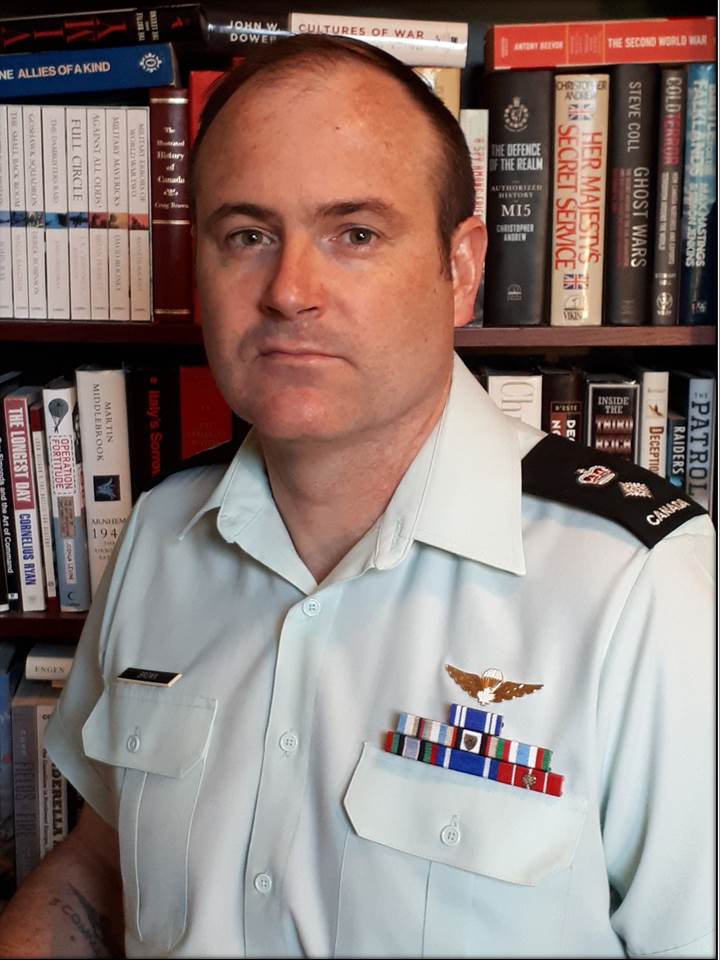 Over the course of my military career, RMC and the Division of Continuing Studies have provided me with the opportunities I sought to continue my education. In 1988, I joined the army as a private in the Royal Canadian Regiment. After spending several gratifying years soldiering in the ranks, I itched to earn a university degree. I enrolled in the Bachelor of Military Arts and Science (BMASc) program, which allowed me to take courses on a part-time basis and build up enough credits to compete for the University Training Plan for Non-Commissioned Members (UTPNCM). The program accepted me in 2002, resulting in a posting to RMC, where I joined Otter Squadron as an officer cadet to complete my BMASc. While at RMC, I developed a strong and enduring interest in studying history. The undergraduate education I received undoubtedly served me well as a junior officer, giving me the analytical and communications skills I needed to succeed in challenging operational assignments at home and abroad.
Shortly after starting my service as a commissioned officer, I decided to continue my formal education. I enrolled as a part-time student in the War Studies program to pursue a Master of Arts degree. This allowed me to continue studying history while I kept up a busy day job, and the program provided the flexibility I needed to balance work and study. Operational tempo, deployments, and career courses periodically got in the way of academic work, but I eventually completed the program. No doubt, higher learning helped as I assumed higher leadership responsibilities—and it stoked my passion for studying history. I craved more.
Great fortune presented itself when the military accepted my application to study history as a full-time doctoral student in the War Studies program. Upon completing the program, I joined RMC's History Department as part of the military faculty.
Today, I am deeply grateful for the opportunities that RMC and the Division of Continuing Studies have given me. At every step, the quality of education was superb, as I studied in small classes under distinguished academics. I now have the exceptional privilege to serve the country as a soldier-scholar at RMC—and I have the Division of Continuing Studies to thank for helping me get here.
Wil Wilmot, Chief Petty Officer Second Class (Ret'd), CD
November 15, 2018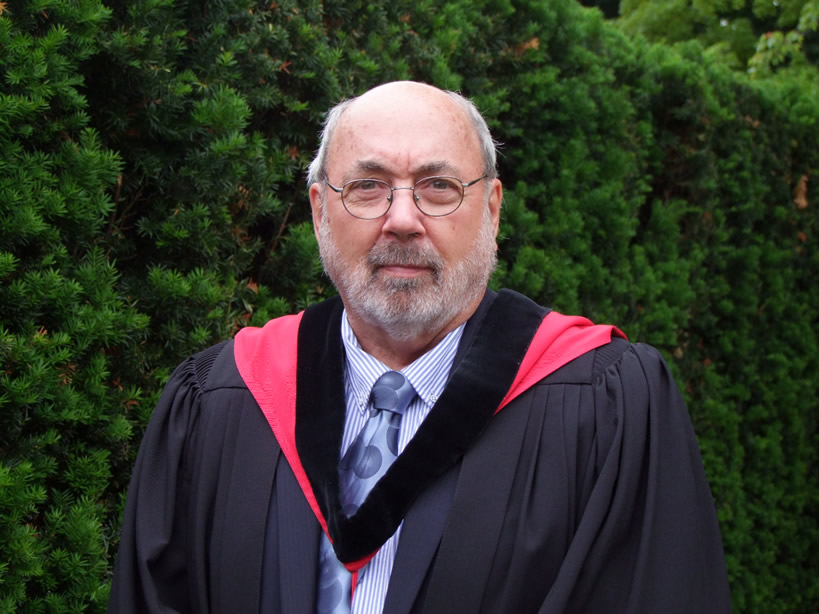 On 20 June 2018, I was able to cross one more item off my "Bucket List" when I was privileged to attend the convocation at the Canadian Forces College in Toronto where I received my Bachelor of Military Arts and Sciences (BMASc) degree from the Royal Military College of Canada (RMC).
I suppose that it is better late than never and it was an achievement I should have completed 50 years ago, but that's another story. Strange the twists and turns life throws at us as we journey along its course.
In the spring of 1997 RMC commenced the Distance Learning programme which was open to all military personnel and their dependants, providing qualifications were met. In the early years, courses were offered at bases and wings across the country. The first course offered at CFB Esquimalt was Psychology 123 taught by LCdr(Ret'd) Dean Crooks and we had approximately 25 students enrolled. Over time, the programme evolved to web-based learning.
During the years in which the classes were held locally, I was very fortunate to have some excellent professors, among them were Dean Crooks (LCdr)(Ret'd) (Psychology); Dave Bindernagel (Capt(N)(Ret'd) (History); Robert Diaz (Doctorial candidate, UVic) (Aboriginal Peoples' History) and John Kyle (Professor Business Leadership, UVic). I thank these teachers for their patience, encouragement and support over the years. I would also like to thank the administration staff at RMC especially Brenda Piazza and Louise Matte for answering my seemingly endless questions.
Finally, thanks to that core of students who always seemed to show up for one of Dean's Psychology courses: Robyn Brink; Melanie Gates; Charmaine Martin; Cheryl Francis and Bill Bristow. This core group provided lively feedback and great interaction which made the courses so much more meaningful and learning a real treat.
I think that with my graduation in the summer of 2018, I have established at least two records at RMC which should stand for some time to come. Firstly the span of time to complete my studies (including a few hiatuses due to work, community and personal issues) was 21 years. Secondly, at the time of my graduation, I had attained the ripe old age of 70 years 6 months. But as they say age is only a number.
Viviane Pelletier
November 5, 2018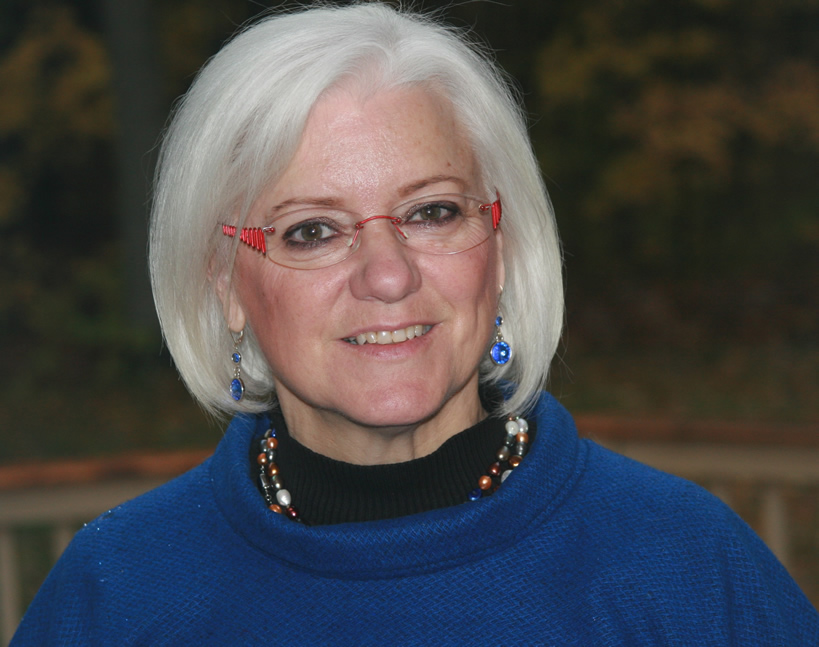 I began my career as a federal public servant in October 2008. At that time, I had been collecting my official transcripts for over a year to prepare to go back to university in order to obtain an undergraduate degree. Fortunately, this opportunity with the Division of Continuing Studies at the Royal Military College of Canada (RMC) in Kingston presented itself. A few CEGEP courses, one university course and a linguistic profile helped the Prior Learning Assessment unit to transfer 10 of my credits. There were only 20 courses (or credits) left for me to complete in order to obtain a bachelor of arts (B.A.). I opted for a concentration in French studies. This choice was very important for me in order to keep the motivation necessary to complete my B.A. It should be noted that a general B.A. at the RMC has mandatory courses in all departments in the Faculty of Arts, such as Political Science, History, Military Psychology and Leadership, and Business Management. Luckily, the mandatory courses in Chemistry, Physics and Mathematics were transfer credits! Since I work at the College, I had the option of taking courses in-class or by distance education. Obviously, it is easier to take an in-class course with all of its dynamics than to take a course by distance education with a book and a computer. However, when you are older than the grandparents of the other students, the group dynamic is relative. I appreciated and loved all my courses, especially the most demanding of all: Literary Theory, and Military Professionalism and Ethics. I completed the courses required to obtain my B.A. between September 2009 and May 2016. The process was difficult at times, so I was grateful for the technical and moral support that I received from the programme's representatives and other members of the Division of Continuing Studies over seven years. Their energy and enthusiasm are infectious and necessary, especially when you don't see the light at the end of the tunnel.
On 19 May 2016, five days before my 60th birthday, I received my Bachelor of Arts degree during the officer cadet graduation ceremony, class of 2016! In September 2018, I was accepted to the RMC's Master of Public Administration (M.P.A.) programme as an Interest-Only Student, again, through the Division of Continuing Studies. The selection committee will decide over the summer if I will be an M.P.A. student. To be continued!
Necole E. Belanger, Chief Warrant Officer, MMM, CD
November 2, 2018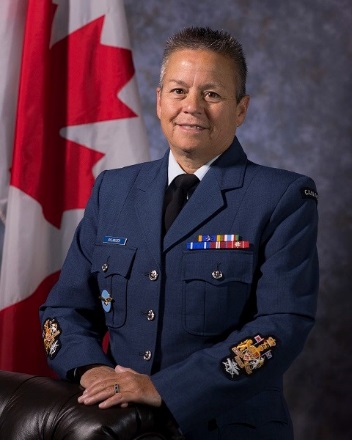 I entered the Canadian Armed Forces (CAF) as a Military Police Officer with a College Diploma in hand but always had a desire to upgrade my education.  I took many courses throughout my career, including completing the old Officer Professional Development Programme (OPDP), now known as the Officer Professional Military Education (OPME) Programme.  In 2013, when the opportunity arose for me to attend the Non Commissioned Member Executive Professional Development Programme (NEPDP) at Royal Military College (RMC), I was six months away from completing a Bachelor's Degree from Athabasca University.
Recognizing the unique opportunities that RMC provides to its military members, such as Prior Learning Assessment Recognition (PLAR) for military experience, and the willingness to transfer external credits from other college and university studies, I immediately contacted the Office of the Registrar, who bent over backwards to assist me in not only ensuring I met the requirements of the NEPDP but also informing me, after reviewing my MPRR I could potentially earn a Bachelor of Military Arts and Sciences (BMASc) degree at the same time, if I was willing to take one additional course while on NEPDP.  
The NEPDP necessitates the completion of nine credits, four mandatory credits; derived from the OPME and five elective credits in order to receive a Certificate in General Military Studies.  As a result of my earlier career decision to complete the OPME programme, I was immediately granted advance standing for these courses, thus I could meet the ten credit RMC requirement by taking one additional course to obtain the BMASc, which was 100% paid for by the Individual Learning Plan (ILP) offered by the CAF.  Had it not been for the foresight of the Office of the Registrar I would never have known that this was possible and would have ended up just taking nine random electives to fulfil my NEPDP requirement.
The education I received at RMC was top notch, which helped me to enhance the intellectual, analytical and reasoning skills required of me when I assumed my first post tactical position as the Strategic Joint Staff CWO.  From the RMC professors who took a genuine interest in my development, to the tutors I hired to get me through some of the more difficult classes, to the Writing Centre staff, who raised my grade point average each and every time they reviewed my work, I not only graduated from the NEPDP but also became a RMC graduate with First Class Distinction.  Since obtaining my degree I have gone on to publish articles in the Canadian Military Journal (CMJ) and the Royal Canadian Air Force (RCAF) Journal.  And, I have also been afforded the privilege of holding some of the most interesting and rewarding positions the CAF offers for senior Chiefs.  Receiving a military flavoured education aided me greatly in comprehending complicated processes that spawn out of the complex world of institutional leadership, something that would not have been available through a civilian university.
LGen(retd) J.O.Michel Maisonneuve, CMM, MSC, CD, MA.
September 24, 2018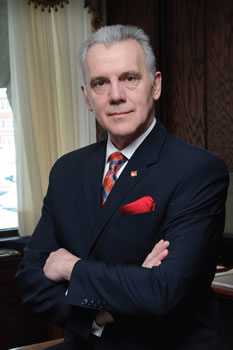 After graduating from RMC as part of the Centennial Class of 1976 and serving 28 years in the Army, the CDS offered me the opportunity to work towards a graduate degree. After weighing different options, I registered in RMC's Masters in Management and Defence Policy (now renamed MPA). As I was living in Ottawa at the time, I took a number of courses at U of Ottawa and traveled to Kingston to attend classes at Queens and RMC.
Remember, this was in 2000. I was a non-believer in Distance courses or distributed learning generally – how could being alone at your computer compare with being in a classroom with other students and a professor? Nevertheless, I decided to enrol in just one course to be able to discredit this "new" method of learning.
What a surprise it was to experience the ability to work whenever I wanted to (I had family duties to attend to at the time) and from wherever I happened to be! Then I realised that interaction with the professor and the other students was also easy, useful, and better still, more thoughtfully prepared and stated. In a word, I thought it was excellent and I loved my course. I subsequently ended up signing up for another course, which made me a believer. As Academic Director of RMC Saint-Jean for the last ten years, I have been a promoter of this method of learning, particularly for our military members who need the flexibility and have much to contribute to the academic world. Thank you to the Division of Continuing Studies for all the hard work they do for the students.
Lieutenant-Colonel Dallas Jay West, OMM, CD
September 18, 2018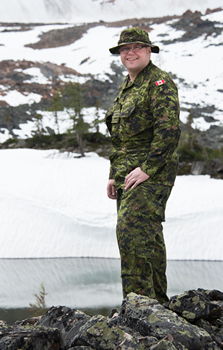 Words of appreciation from a distance learning student to a programme representative with the Division of Continuing Studies:
To: Brenda Piazza
Subject: Thank You Very Much
Brenda,
I wanted to take a minute to reiterate the compliment that I gave you over the phone.
In June, I will have 30 years of service in the CAF as a Reserve Officer (CIC) and I have been fulltime since 2001.
Additionally, I have been a distance learning student with RMC for longer than I care to admit publicly.
I have never dealt with a more helpful individual at RMC or in the CAF.  I have just never encountered that level of positive energy and willingness to help.  I wish that I could take your enthusiasm for your job and impart it to my staff.
I must ask that you pass this along to your supervisor on my behalf and let them know that you are an example for others to emulate.
Thanks again.   
Very Respectfully,
Dallas
Lieutenant-Colonel Dallas Jay West, OMM, CD
Deputy Commanding Officer | J35 Chief Training Officer
Regional Cadet Support Unit (Northwest), Canadian Armed Forces
V.P. (Vince) Wawryk, Lieutenant Colonel, RMC
May 22, 2018
I entered the Canadian Armed Forces (CAF) as one of the later recruits to be accepted into the Officer Candidate Training Plan (OCTP) in late 1991. Having successfully completed my Basic Officer and Second Language I had yet to prove that without a university degree I was still trainable and retainable. As I passed the time waiting for the various career courses to open to me, I began chipping away at the old Officer Professional Development Plan (OPDP) courses.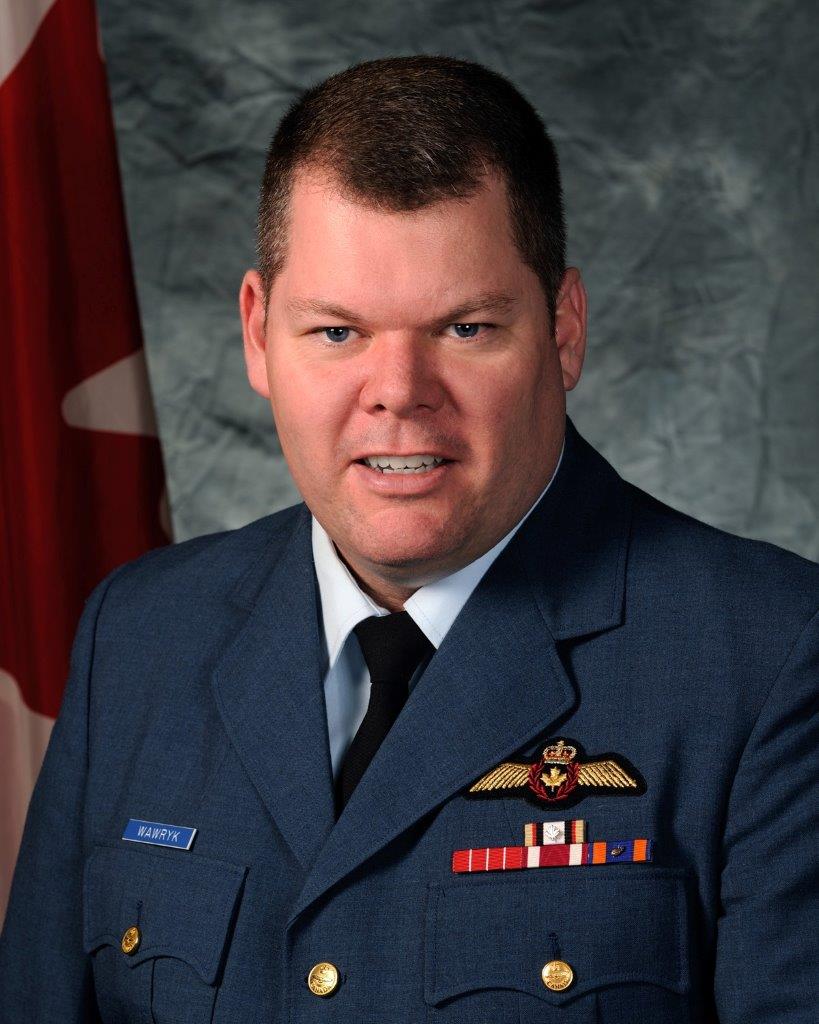 Eventually I earned my pilot wings proving that I was indeed trainable. But every successive Commanding Officer continued to harp on the need for that coveted undergraduate degree to demonstrate my potential. Come the turn of the century and the advent of the new Officer Professional Military Education (OPME), I had still one OPDP remaining. That requirement translated to the new system as a final course remaining – PSE401 – Leadership and Ethics, which was offered via Distance Learning (DL) by the Royal Military College of Canada (RMC). I took the books with me on a deployment to a tent in the desert with the USAF E3 AWACS. It was brilliant. Facing challenges with young rank vs sage experience on my aircrew, I both applied lessons I was learning in real-time and wrote to my course-mates about my observations. The epiphany happened when I undertook that first RMC course. I was hooked.
When I returned home from the desert and found that I had done well, I quickly completed my application for the Bachelor of Military Arts and Sciences (BMASc) degree offered via DL by RMC. One important part of the application was the Individual Learning Plan (ILP) of course, so as to have the endeavour funded at 100% by the CAF. The far more critical part to me was the Prior Learning Assessment & Recognition (PLAR) available at RMC.
PLAR gave me credit for most of the civilian university courses I had taken before changing my recruiting application from ROTP to OCTP. It also gave me credit for the maturity and experience I had since gained in the CAF. With a year's credit for prior academics and another year's credit for OPDP, pilot and language training, and other professional education along the way, I was left with only a year's worth of courses to achieve my degree. Chipping away one distance course at a time, working a full time staff job, and parenting two young children was a full load. But I had matured since my first effort at university, I was more driven to accomplish my goal, and I was much more interested in the subject matter.
Eventually I achieved the requisite number of RMC courses, courses at the senior level, and military content to apply for graduation. My father (a class of '68 alum) was just as proud as I was that I had finally earned an RMC degree. My CO at the time even made the trip from Ottawa to attend my convocation ceremony.
My next step is to upgrade my 30-credit BMASc to a 40-credit Honours BMASc that will enable me to pursue that graduate degree necessary for senior rank. Once again, RMC is prepared to help me get there with PLAR to recognize my military learning and online courses to address the gaps.
Lieutenant Colonel V.P. (Vince) Wawryk, CD
Chief of Staff, Royal Military College of Canada
National Defence / Government of Canada
Arthur R. Jordan, Lieutenant Colonel, RMC
May 8, 2018
Recently, in celebrating the 20th anniversary of the Division of Continuing Studies (DCS), I was reminded of how instrumental the Continuing Studies Program was in helping me become the person that I am today.
In 1996, I was a reserve aeroengine technician working at 8 Wing Trenton.  I had been muddling through a degree, having started at Carleton University and then on to Queen's University as a 'mature' student.  In the late spring, while I was away on temporary duty (TD) in Eureka NWT, I received an email that mentioned the Continuing Studies Program at the Royal Military College of Canada (RMC). I emailed the office and was advised to contact them when I came back from TD.
Through several interviews, with then LCdr Robert (Bob) Charest and Dean Barrett, I was given the opportunity to attend classes at RMC.  I am not sure if this was truly the vision of DCS at the time – to have a person sitting in classes with members of Cadet Wing – but that is what I did for the academic year of 1996-97.  Being a full-time student five days a week, plus homework, essays and exams, in addition to maintaining my qualifications as a technician, it was a busy year.  I am not sure what the right combination was, but between the academic staff, my fellow students, some internal motivation and some inspiring words from LCdr Charest, I managed the best post-secondary academic year in my life.  In May of 1997, I was just two credits short of a degree.
Later that summer, I was accepted into the regular force, still as an aeroengine technician.  This was going to make the last two credits more challenging.  Thanks to the flexibility of DCS and the academic staff, I was assigned a directed reading project which included regular sessions with a professor, reading assignments as well as several essays to complete the degree program.
I applied to graduate with the Class of 1998, and was subsequently awarded a Bachelor of Arts Degree in Politics and Economics on convocation day with the graduating class of Officer Cadets.
Later that year, and with a degree in hand, I applied a career change under the special commissioning plan and was accepted as an air navigator in February of 1999.
I owe my current career to the opportunities that LCdr Charest, Dean Barrett, Dr. Sokolsky, the Continuing Studies Program, the outstanding academic staff and my fellow students provided me.  I would not be here today without your approvals, support and encouragement.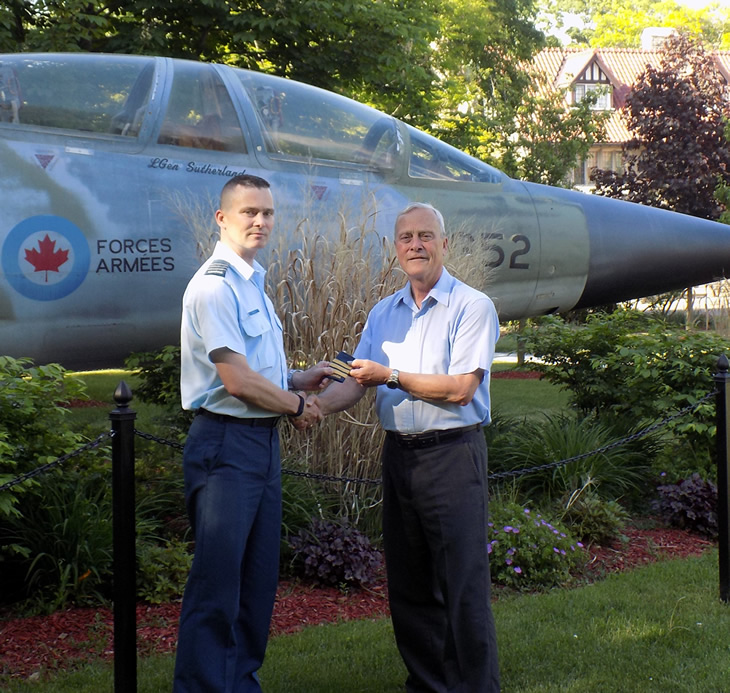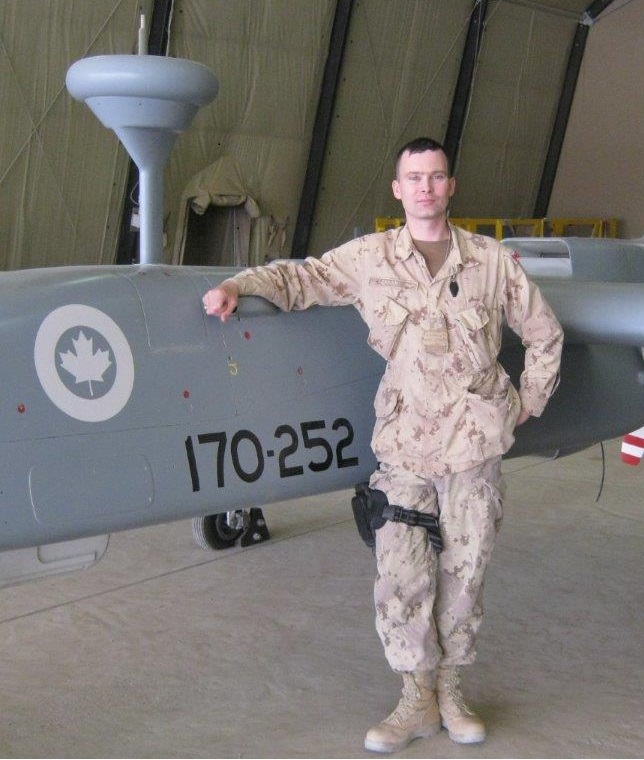 Arthur R. Jordan
Lieutenant Colonel
Director, Plans and Strategy
Royal Military College of Canada
Department of National Defence / Government of Canada
20 Years Later, distance education continues at the Royal Military College of Canada
Dr. Jim Barrett and LCdr (Ret'd) Robert Charest
November 30, 2017
Right from the start, Royal Military College Continuing Studies was built with Canadian Armed Forces (CAF) students in mind. "Sir", the CWO said, "The civilian university had been as good as gold to me. Then one day I came to work thinking I'd have supper with my wife, but before lunch I'd had my shot and by suppertime I'd be on the Herc. I called the university to say I'd miss the mid-term. They were sorry, but there was nothing they could do for me. I had to drop the course and forfeit the fees - those were the rules."
So RMC designed a program with different rules. It's a university program for working adults, whose jobs can make unexpected demands. Any CAF member is eligible to enroll, academic credit can be given for military training, and professors can accommodate students who have to interrupt a course for operational reasons.
With the blessing of the ADM(PER) and a little funding from the Officer Professional Development Working Group, RMC launched its pilot program in Continuing Studies in 1996, with 120 students. At the 1997 spring convocation, the program had its first two graduates. Just three years later there were more than 800 undergraduate registrations. Roughly half were NCMs. Today, enrolment exceeds 1100 in a broad spectrum of programs at the certificate, bachelors, masters and doctoral levels.
Some twenty years later, that early success still surprises. It was expected to be a small side activity for the College, but the wave of enthusiasm from the CAF was tremendous. Younger members- captains and corporals- were looking for educational opportunities, reflecting a growing demand for lifelong learning in the wider world. Within the Department of National Defence, the fallout from the Somalia enquiry drove a push for a more educated CAF. At the same time, new developments in learning technologies and methods presented exciting new possibilities for educational outreach. The Minister, the senior leadership of the CAF, and individual Forces members all sensed the significance of these trends and were eager to benefit from them.
In 1996, the Royal Military College reached out to the entire Canadian Armed Forces. That decision changed RMC's perspective from that of a small military university to one of the educational arm of a multi-billion dollar enterprise. Over the past twenty years, Continuing Studies has built on RMC's recognized academic excellence and the organizational strengths of the CAF to become an important strategic focus for the College and a responsive, sympathetic educational engine for the CAF.
Biographical notes:  LCdr (Ret'd) Robert Charest was the Officer in Charge of the RMC Office of Continuing Studies from 1996 to 2002. Dr Jim Barrett was the Chair of the RMC Continuing Studies Committee in 1996 and RMC Dean of Continuing Studies 1997 to 2002.